YOUR JOURNEY TO CONSISTENT & POWERFUL DRIVING BEGINS HERE

YOUR JOURNEY TO CONSISTENT & POWERFUL DRIVING BEGINS HERE.
YOU MAY BE ASKING THE QUESTION ABOUT NOW…
"Wondering why we are giving away a free driving course?"
"Why are we giving away a free driving course?"
The short answer is this… we really care about you actually getting better at golf.
The long answer is, there is a simple way to get better at golf and it's NOT watching 10 different videos around 10 different golf skills and thinking that you can apply them all the next time you go out on the course.
That type of information overload is killing your game.
By providing you with one short lesson at a time you will learn the difference between discovery and learning.
You are going to Skills you need to have for long term, significant improvement with these lessons. It's not just another technique you briefly glance at that you will forget by the time you're out on the course.
WHAT TO EXPECT ON THIS SIMPLE
DRIVING JOURNEY…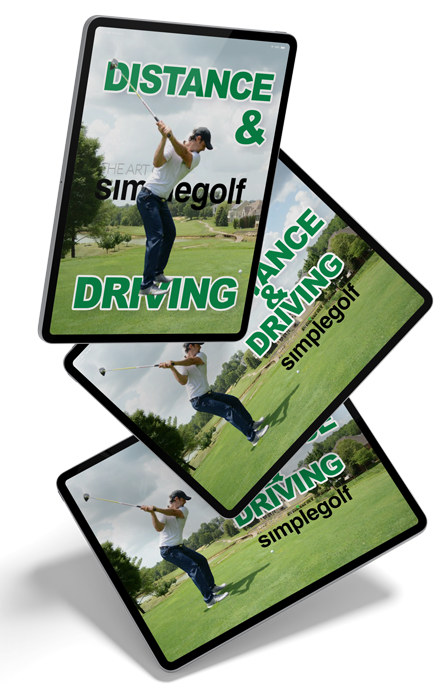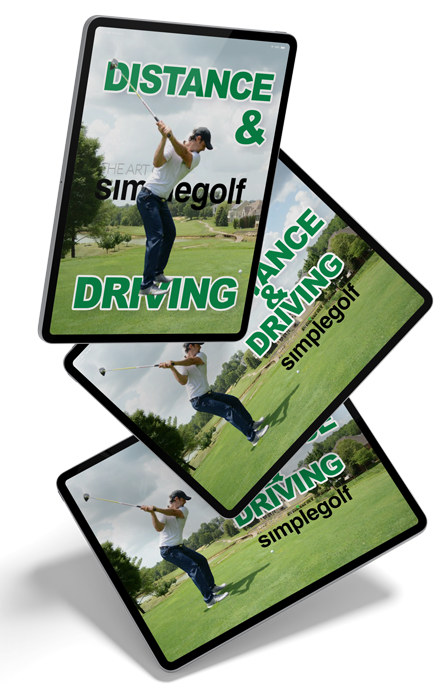 WHAT TO EXPECT ON THIS SIMPLE DRIVING JOURNEY…
AS AN AMATEUR GOLFER, YOU NEED TO BE LOOKING AT WAYS TO SIMPLIFY YOUR GAME AND YOUR SWING…NOT MAKE IT MORE DIFFICULT.
With The Art of Simple Golf and the almost 30 million views of my lessons and videos, hundreds of thousands of golfers have provided feedback, insights and frustrations about their golf games…
Also I've conducted literally thousands of private lessons working with golfers of every age and skill level.
During that time, I have witnessed a troubling trend…
You only have to spend a few minutes on the Golf Channel or YouTube and you could be told dozens of things you MUST do for your swing or your game.
This content is often;
Overly complicated.
Not applicable.
Too difficult to apply frequently
Conflicting advice
This creates confusion and frustration, and as I like to say, causes you to pinball around watching, trying many different ideas…but nothing ever truly sticks!
Now, of course, golf is a multi-faceted game.. from swing mechanics, how to play, short game, irons, driving, speed improvement, more consistency… the list goes on.
But if you bounce around the various techniques and departments, nothing ever gets embedded.
This is a problem because while you're getting confused, you're not improving as much as you should or even want to.
A better framework is needed don't you agree?
We can do this by providing you with a choice to create your own journey when it comes to your specific golf needs.
Then, after that course is over, you can select your next journey.
And all of this is going to be free!
I am going to make this both simple and customized for you.
You see, we have thousands of hours of videos, so what I have done is compiled the best lessons into collections of 3 within each miniseries – 1.0 all the way to 3.0 to help you finally achieve the progress you are seeking!
You will start with Driving 1.0, then move on to Driving 2.0, to finally Driving 3.0 and then, you graduate!

Each has collection has 3 lessons.
YOU WILL BE DIRECTED STEP-BY-STEP, WITH THE BUILDING BLOCKS OF SOME OF OUR BEST LESSONS WE HAVE.
You may still receive updates and new lessons during this time, but I promise it will be easy and it will keep you on track to improve your focus one step at a time.
THIS SIMPLE DRIVING COURSE INCLUDES: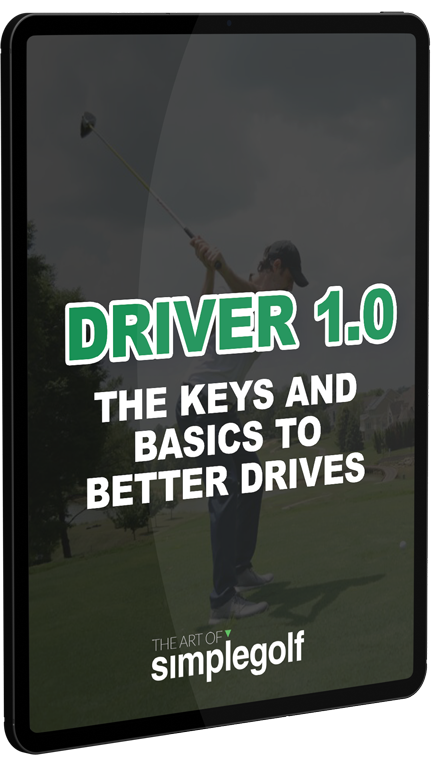 DRIVER 1.0 | THE KEYS & BASICS TO BETTER DRIVER
#1.1. The Must Do's And Mistakes Of The Grip For The Driver
If you want more distance with your driver and if you want to hit straighter drives, let's make sure your grip has the simple golf swing keys it needs.
#1.2 Setup Keys And Swing Tips Longer And Straighter Golf Drives
From the set up keys with a driver, to the downswing key move for maximum speed and the effortless golf swing wrist trick that most people ignore.
#1.3 The FIRST Mistake of Every Bad Drive (not being precise)
What is the biggest mistake you make with the driver? And it's nothing to do with swing technique or positions….
DRIVER 2.0 | CONSISTENCY WITH YOUR DRIVER
#2.1. – 3 Simple Tip To Drive The Golf Ball Straighter
It's not always about trying to bomb it really far….Hitting it straight is going to give you the confidence to not only hit better shots from the fairway cause you're hitting the fairway more often, it's also the foundation to start ramping up those distances is pointless going for more distances.
#2.2 Driver – The Gate Drill Swing Path For Consistent Drives
One thing that's often overlooked for a good golf swing is the path the club takes down to the ball. In other words, the direction of the swing.
#2.3 – The Easiest Swing Feel To Stop Over The Top
Here is a very simple golf swing tip to improve your driver shots especially from the first tee and to stop coming over the top.  If you would like to stop your slice or hook and hit much straighter drivers you need to control your club face.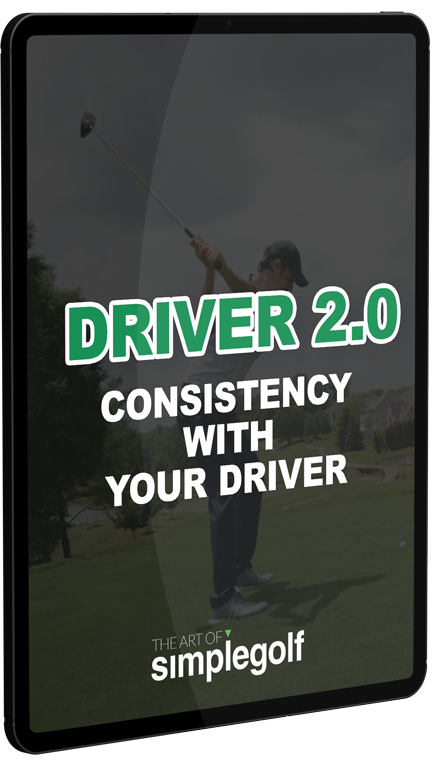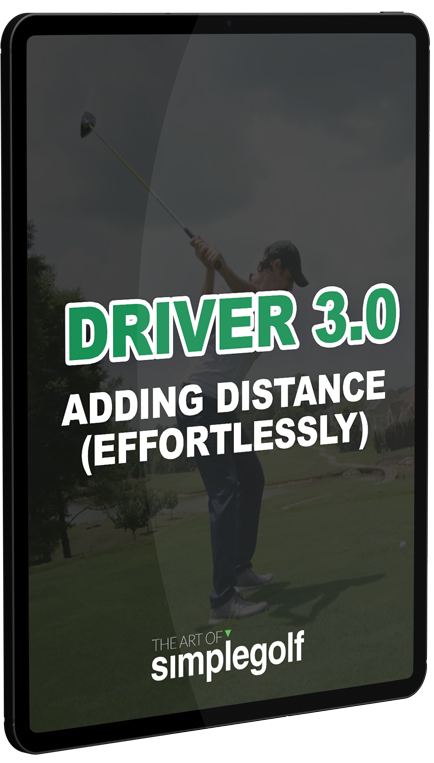 DRIVER 3.0 | ADDING DISTANCE (EFFORTLESSLY)
#3.1. A swing for Effortless Speed With The Driver
We want a golf swing that has effortless power and that is easy on the body to swing pain free and an easy golf swing is more consistent and will help you hit the golf ball father even if you have slow swing speed because you will hit the center of the face more often.
#3.2 The Natural Power Tap Move
This simple golf tip today is about letting your body work naturally for you and your golf swing to hit longer drives and more consistent shots.
#3.3 This Backswing Move Gives You 25+ Yards
Easily add yards when you know how to wind up and coil in the backswing. It will also help your width and timing. Enabling more club head speed and more distance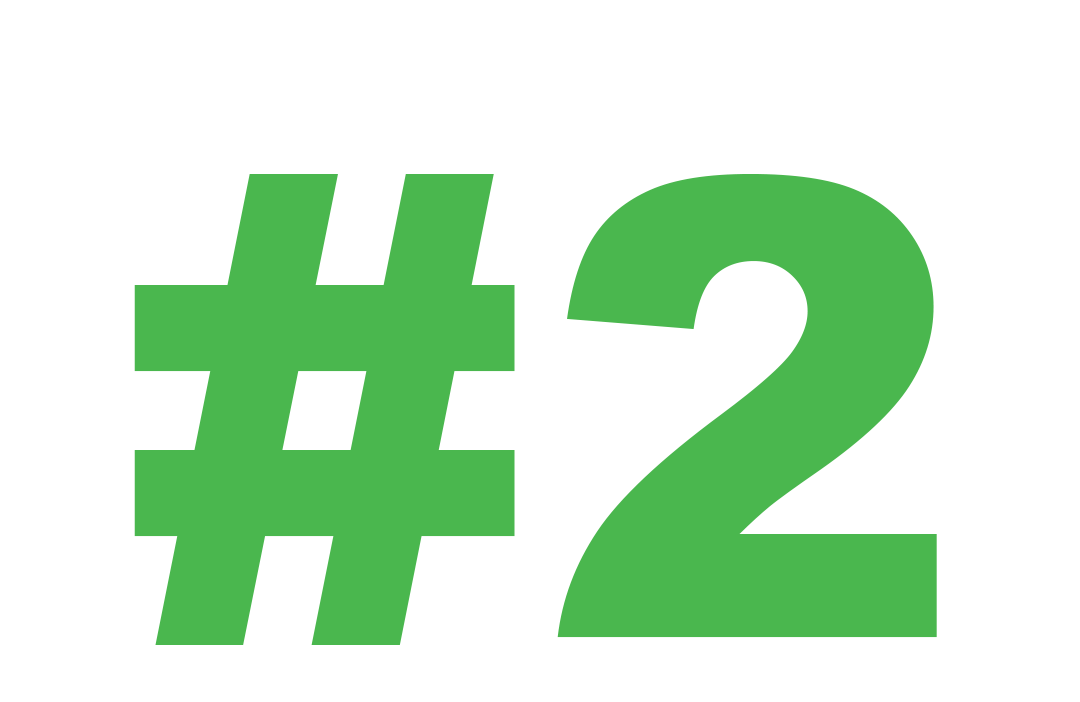 Open the email with the link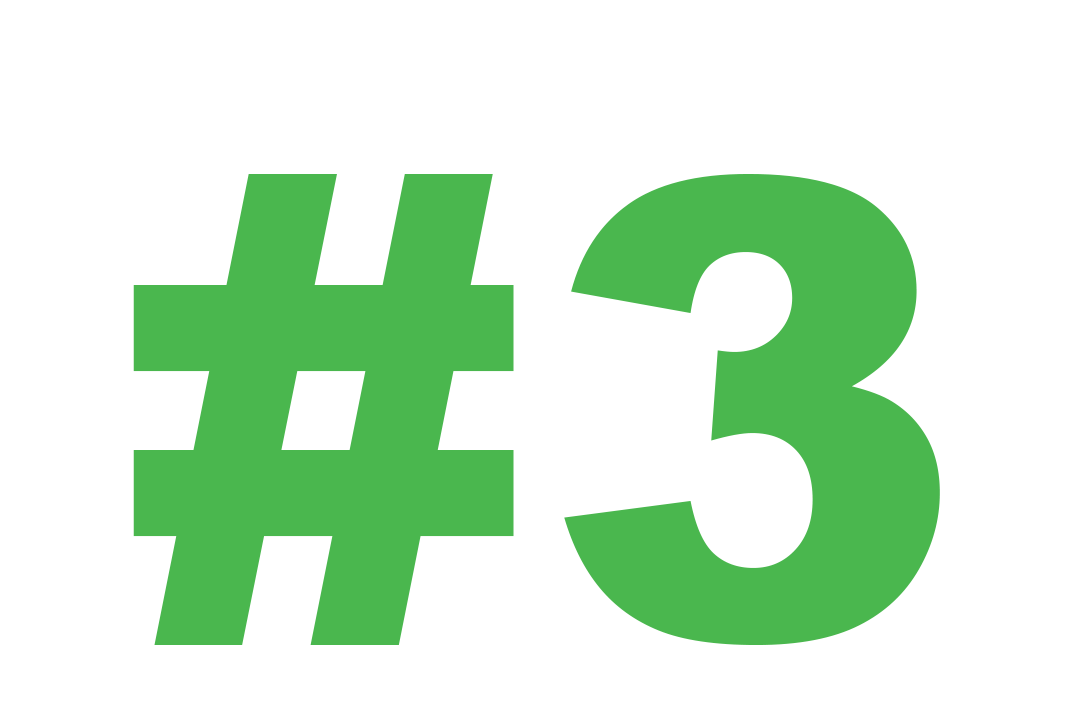 Complete the  Driving 1.1 lesson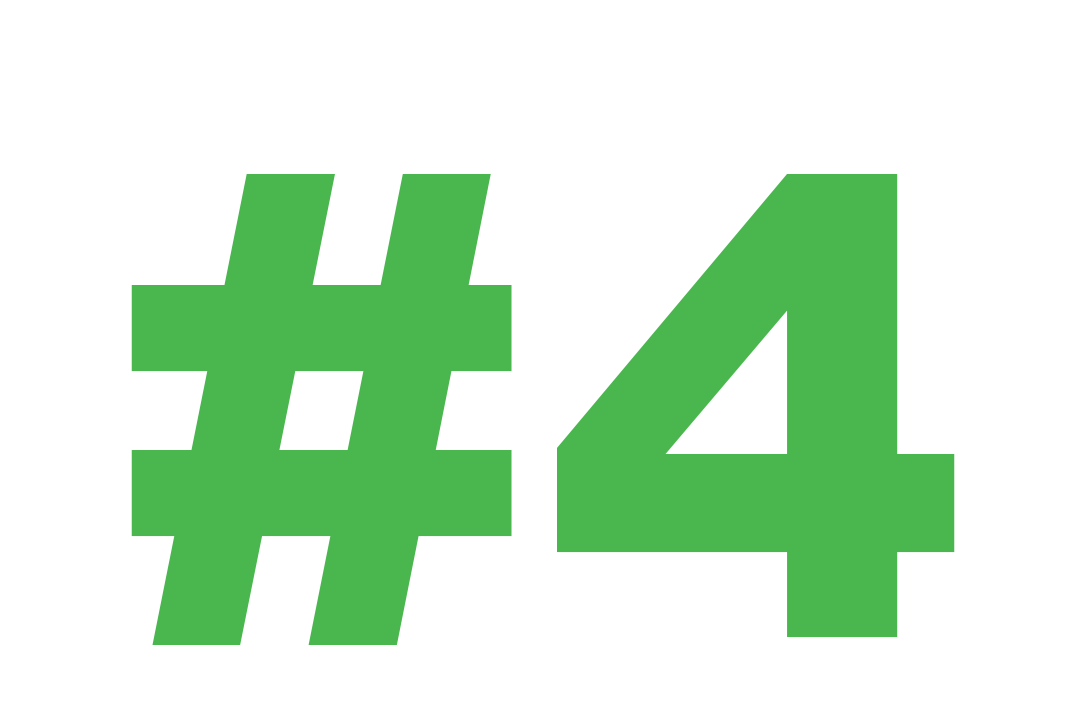 The speed with which you choose to move through the lessons is up to you.
HOWEVER, I encourage you not to rush through them.
Take it in. Make sure you understand the technique. Practice and apply the technique.
Nothing good comes from racing through the lessons, if you don't apply them and get results.
And at the end of your journey, that is what we want for you, RESULTS.
FILL OUT THE FORM BELOW TO START YOUR GOLF JOURNEY
FILL OUT THE FORM BELOW TO START YOUR GOLF JOURNEY
P.S MY NAME IS ALEX FORTEY
So, a little bit about me (I won't go into the whole life story just yet)
I am SO determined to fight the noise and nonsense of confusion fired at you from all angles and that is why The Art of Simple Golf is here. But why listen to me?
I'm a performance coach to professionals and weekend warriors alike.
Tens of thousands of golfers of all levels have benefited from my programs.
With almost 30 million views across YouTube, Facebook and Instagram, our message of SIMPLE golf get's around.
IIve spent years coaching and training golfers of all levels across the globe.
I know what it takes to produce a simple golf swing that feels natural, effortless and repeatable for consistent distances (my comfortable clubhead speed with my driver is 120+ mph).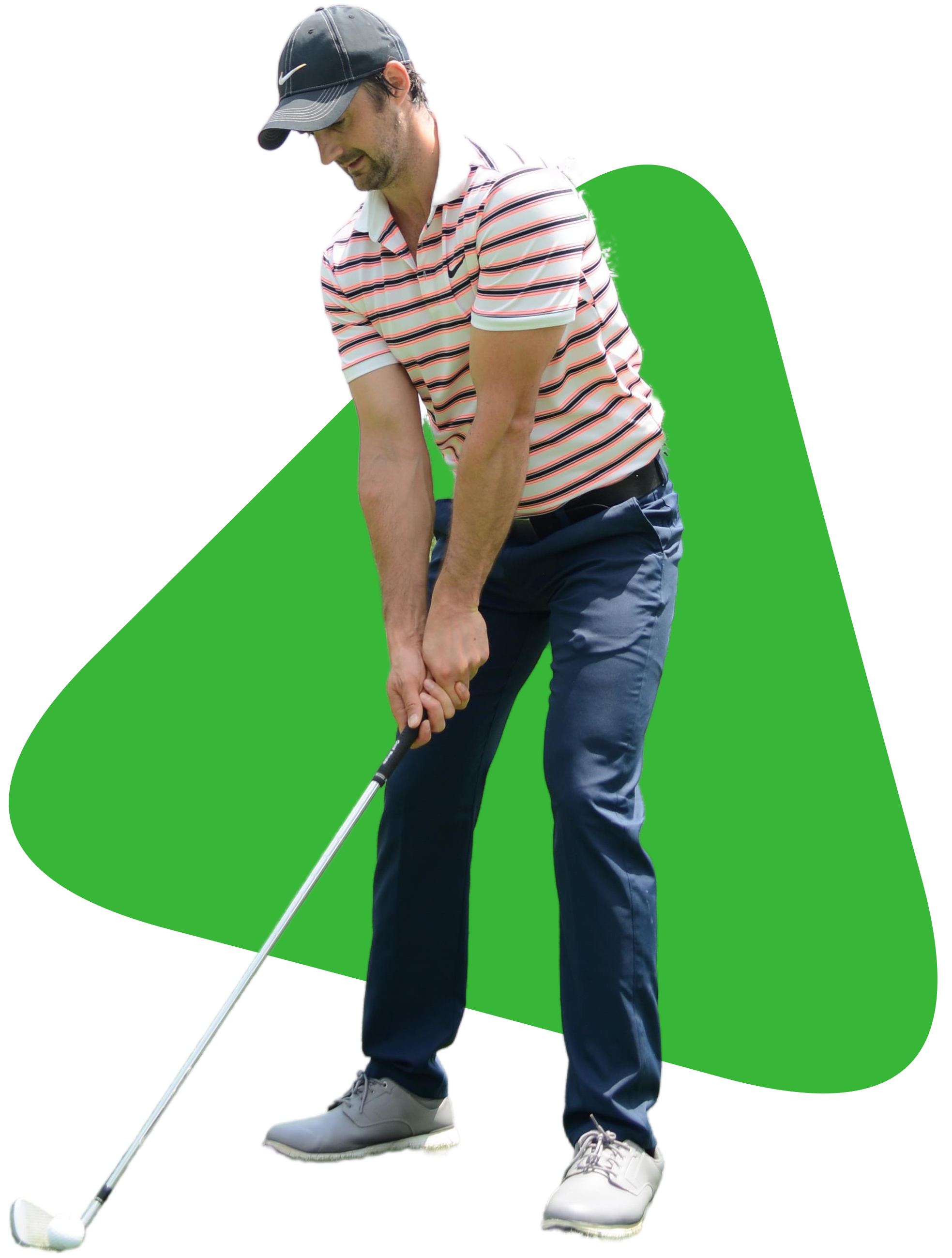 I have been an elite level player, coached golfers from juniors to professionals, from college players to weekend warriors, and worked with some of the finest golfing brains in the World.
My company is called The Art Of Simple Golf.
I founded this company because I've seen too many players on the brink of walking away from the game. And since then, we have helped hundreds of thousands of golfers online.

I help golfers like you. Golfers that became frustrated with all the complicated swing thoughts they were taught and the overly complex movements and drills they were told they MUST execute correctly if they wanted to play the game well.
Golf Journey | The Art of Simple Golf | All Rights Reserved @ 2021