How To Hit Irons Consistently From Out The Rough.
How do you swing when in the rough to hit irons consistently?
What set up and swing changes do you need to make? Here you learn 5 simple golf tips to be much better out of the rough. No matter how good you are, you should be practicing out the longer grass.
Best simple golf lessons https://theartofsimplegolf.com/free
The PGA tour players do play out of long rough and they are the most accurate consistent golf strikers in the world.
Too much golf instruction teaches you normal condition, flat lies on a mat and practice range..
That flat lie and perfect lie occurs about 00.1 % of the time. When you have more control your scores will be a lot better. This is about playing good and consistent golf, not just about making fake golf swing on a range
This is real golf. Simple golf.. So the simple keys are;
#1 Grip a little firmer in hands and forearms..
#2 Move the ball 2 inches further back in your stance.. .
#3 stand a little closer so you can strike the ball steeper. and get ball first..
#4 Commit to the shot and have a picture in your mind for the result.
In this video you will learn the introduction the the crucial S.I.M.P.L.E process you need to practice to get CONSISTENT & SOLID contact with the golf ball EVERY TIME.
If you really want to play your best..
LEARN THE ESSENTIAL TIPS AND STRATEGIES FOR REAL LIFE SCENARIO GOLF AND STOP WASTING TIME ONLY PRACTICING PERFECT FLAT LIES AND STRESS FREE GOLF SHOTS.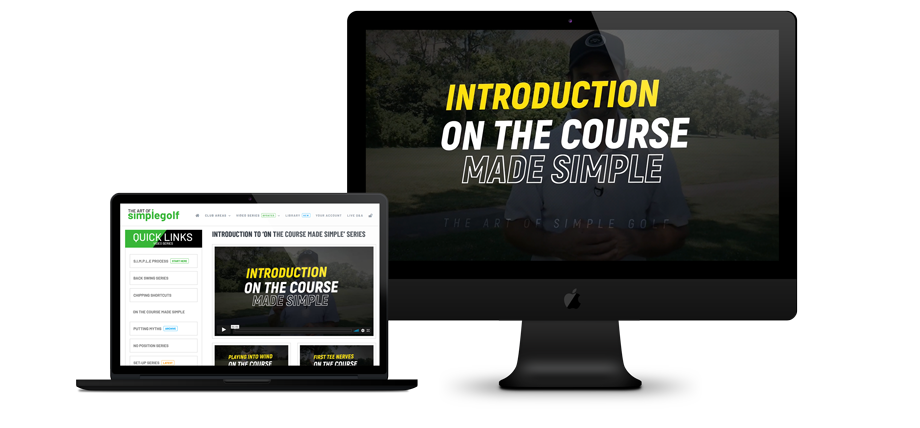 And it's NOTHING to do with complicated golf swing technique:)
Click here if you want to see another golf swing weight transfer lesson.