ATTENTION: CALLING ALL GOLFERS…
CAN YOU REALLY STRIKE THE BALL PURE AND WITH POWER CONSISTENTLY WITHOUT GETTING CONFUSED OR PRACTICING FOR HOURS A DAY?

DISCOVER HOW EMBEDDING KEY PRINCIPLES AND USING THE MOST EFFECTIVE DRILLS COULD BE THE KEY TO YOUR BEST SWING, CONSISTENCY, DISTANCES AND SCORES YOU CAN RELY ON.
Too many golfers ignore the tenets of a consistent golf swing, chasing the next gimmick or magic bullet… Golf can be simple and your golf can be consistent when you follow principles for consistent ball striking.
In this series of videos we introduce to you Alistair Davies. A leading golf coach and proven instruction for all ages and levels of golfers that works.
In this program we're focusing on the key principles, positions, or elements of a golf swing that can cause issues with ball striking.
So all the common mistakes that we would see with people from setup to through swing, also looking all irrelevant fixes each of those positions.
So you can understand what area of your golf swing might be causing issues in the strike and what areas of the golf swing you need to try and influence.
Not only the golf swing principles do we go over, we cover the drills that help improve your ball striking the matter what, how you move and what you do to get that these things will just be a great thing to do as a warmup we play, or a weekly thing to influence your ball striking for the better for the future.
Which begs the question….
How can an average golfer "reverse engineer" the principles used by top tour pros and apply them so they can also build a consistent golf swing, shoot lower scores, and win more Saturday morning bets with their friends?
Before I tell you what you do need, here is a list of what you definitely don't need:
You don't need "daily instructional" videos (who has the time?)

You don't need lots more training aids (you'll look like a complete idiot on the range.. and it still won't help)

You don't need lots more tips (these are just band-aid fixes)

You don't need to be overloaded with golf information and advice causing you to not know who or what to believe (this is a biggie… it's called "information overload" or "analysis paralysis")
What you do need is a proven SYSTEM.
You need a practical, step-by-step approach that will show you exactly what you need to do in order to build a powerful, effortless golf swing.
Nothing more, nothing less.
Now it's time for some good news, and some bad news (let's go ahead and get the bad news out of the way first)…
You can't learn this overnight. It's not some "magic fix" that is going to give you a balanced, graceful, powerful, silky-smooth golf swing without any work.
Do you think top pros built their swings overnight? Of course not. You've got to be willing to put in at least a little time & effort in order to see results.
Now for the good news…
You will improve from day 1.
There isn't any of this "it'll get worse before it gets better" instruction going on…not here.
In fact, you'll start improving immediately, and will be able to build on your momentum throughout the process as you continue to make consistent improvements as you go along.
This will keep you excited and engaged knowing that you are working toward a defined goal and are improving every…single…day.
 THE PRIMARY GOAL OF YOUR GOLF SWING IS…
"To hit a golf ball with as much power & precision as possible with as efficient a motion as possible, in a manner to minimize the risk of injury."
WHEN GOLFERS HAVE "GO TO" SOLID BASICS AND MOVES IN THEIR SWINGS, THEY CAN COMPLETELY TRANSFORM THEIR GAME'S CONSISTENCY AND BALL STRIKING.  IT DOESN'T MATTER HOW LONG YOU'VE BEEN PLAYING, HOW OLD YOU ARE, OR WHAT INJURIES YOU'RE DEALING WITH…
Lengthening their careers

Making better, more consistent contact
Hitting the ball longer and straighter

And chopping strokes off their game in their sixties, seventies, and even into their eighties.
THE IMPORTANCE OF SOUND PRINCIPLES FOR YOUR GOLF SWING ARE…
You have your go to moves that you know work…

It's much easier on the body…

And significantly improves the likelihood of hitting the ball squarely.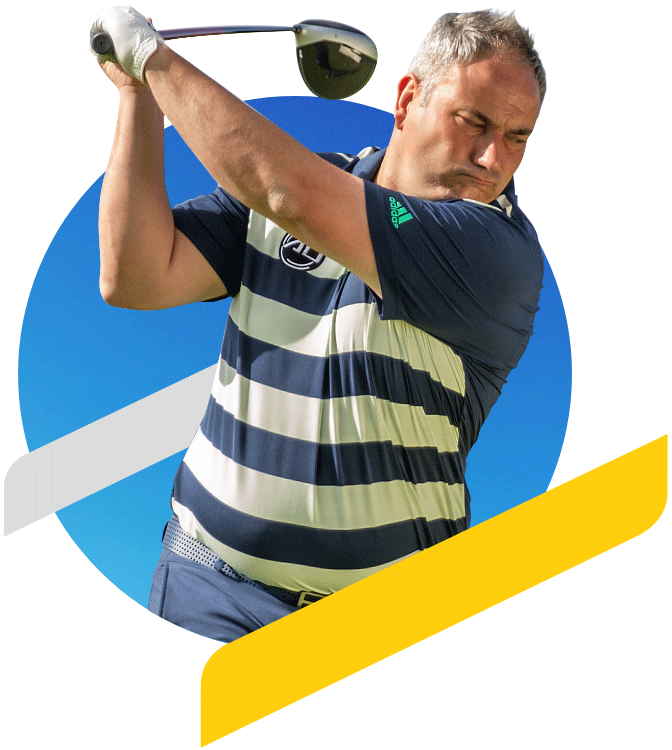 Even if you're an experienced golfer, as your body changes but your swing doesn't, you start to see more inconsistency, poor ball striking, and a loss of speed.
I bet every time you go play, you see several golfers (maybe you're one of them yourself) who try to bludgeon the ball to death; treating their golf club like it's a hammer and that "brute force" is the only option.
Now let me ask you one question…
Do these guys ever hit great golf shots consistently? Of course they don't!
Sure, everyone gets lucky from time to time (even a dead clock is right twice a day after all), but there's just no way that a golf swing with poor mechanics, a jerky tempo, and a lack of balance is going to produce great golf shots on a consistent basis.
It just ain't gonna happen.
On the other hand, tour pros and top amateurs are able to consistently hit great golf shots because they do the opposite; they swing in tempo and on plane, with perfect balance.
A professional's golf swing is the perfect combination of art & science, and it's a magnificent thing to watch.
ALISTAIR IS ONE OF THE LEADING COACHES IN THE WORLD AND HIS REACHES STRETCH ALL OVER THE WORLD
Alistair is a contributor and coach to The Art Of Simple Golf and director of the hit golf academy based at the Forest of Arden. Advanced Fellow of the PGA.
UK Top 25 Coach – voted top 25 UK coach by Golf Monthly, Trackman Master Coach, The Golfing Machine Authorized Instructor, TPI Certified Fitness Golf Instructor, PGA Swing Lecturer, PGA Swing Examiner and PGA Qualified in 1999, having achieved 3rd position Trainee of the Year.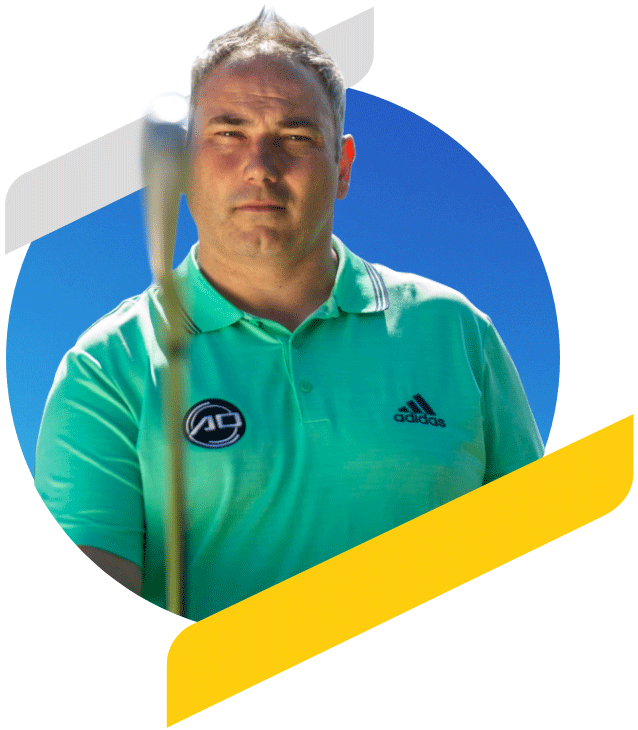 Yes! I'm ready to be more consistent than ever before, stop getting confused with what you need to do to fix your golf swing, and have go to principles that will never fail you!
THE SIMPLE SWING PRINCIPLES TO GREAT BALL STRIKING PROGRAM IS YOUR GUIDE FOR A LONG TERM, SIMPLE SOLUTION FOR YOUR BEST GOLF.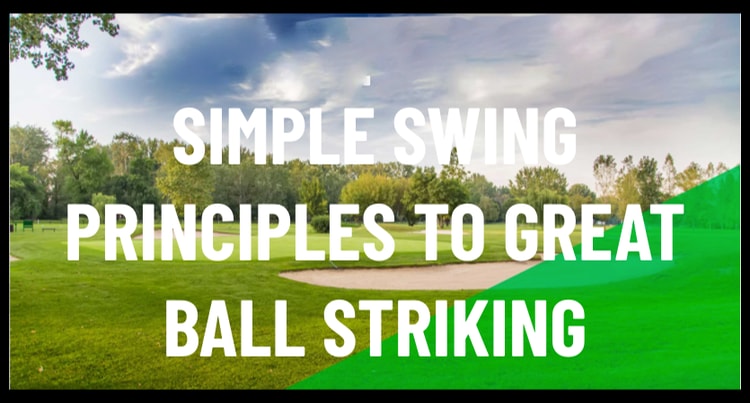 Yes! I'm ready to Be more consistent than ever before, stop getting confused with what you need to do to fix your golf swing, and have go to principles that will never fail you!
You're getting instant online access to a series of HD-quality training videos… each of them jam packed with Right-Brain training techniques for longer, straighter drives… And rapid improvements to your overall game.

This is your chance to use these same Right-Brain training techniques that the most successful PGA Pros are using right now

When you get access today, you'll be taken through the secure checkout process…

Once that's complete you'll instantly receive an email with your login details, so you can log in to the online members area and get instant lifetime access to all 30 training videos.

You can access your videos conveniently from any computer, tablet, or smartphone.
THE SIMPLE SWING PRINCIPLES TO GREAT BALL STRIKING WITH ALISTAIR DAVIES, IS YOUR SIMPLE ROADMAP FOR CONSISTENT GOLF.
You'll learn exactly what to do and when to do it and you'll see all the evidence to know why what you're working on works. Also you'll learn the tested training that produces the swing and ball striking results you're after

You will tee it up next time you play and not only swing better, you will hit it further, be more accurate, score lower and have more fun! (Go out and play the best golf possible the very next time you tee it up… You will learn and apply the most effective tips and thoughts to get the most out of your golf swing and game without having to practice for hours)

Every drill and position is customized to you and your skill level.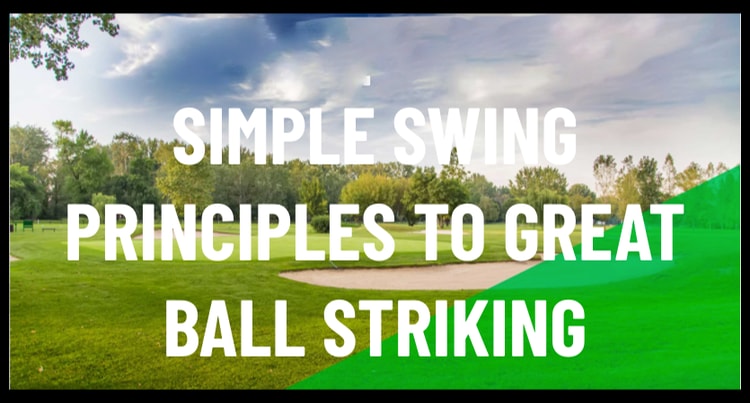 You will be able to look forward to every round you play knowing that you will hit more shots where you want, be longer off the tee and genuinely have more fun (swing and strike the ball as good as you think you can with confidence and score the numbers you want…. The HD, interactive video lessons take you through the key steps ANY golfer can use to play better TODAY.)

Every time time you play, you will be heading to the first tee with the knowledge and confidence that you will hit it as good as you do on the range and score the scores you want to be your friends and cut your handicap in half! (knowing exactly what swing to make and how to hit it where you want, without fear or complicated methods will transform your game overnight…. discover the worst mistake you make in every single swing and how to avoid it easily.)
The SIMPLE PRINCIPLES TO BALL STRIKING

Is Your Guide For A Long Term, SIMPLE Solution For Your Best Golf.
All of the lessons and drills are designed to walk you through each step towards YOUR IDEAL golf swing.


Every drill and position is customized to you and your skill level.

You'll learn exactly what to do and when to do it.

You'll see all the evidence to know why what you're working on works.

You'll learn the tested training that produces the swing and ball striking results you're after.

You'll learn what makes the drills you're doing work.
You'll learn how to stay on track to keep speed killers out of your swing.

You'll get instant access to my complete Training Guide to assure you stay on track and get the best results!

You'll learn the critical sequence necessary to unlock your rotation throughout the swing.  

You'll say goodbye to flipping and scooping.

And I'll show you how to leverage the ground for serious speed.
Checkout
Tap the button above to go to our secure check to complete your order.
Access
If you're new to TAOSG, you'll see a login email from us. If you already have a login, you'll use that to access your new training courses.
Watch
Start watching your new training videos as soon as possible.
Train
Follow the training drills and tactics for maximum improvement and gains.
We're here to help.
If you need help with anything, we have someone standing by to offer a helping hand. Just shoot an email to support@theartofsimplegolf.com letting us know how we can help.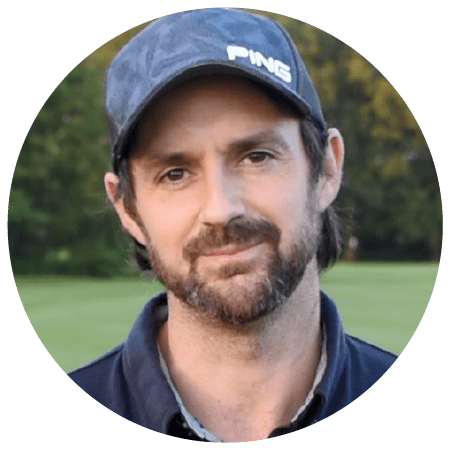 I understand that the regular price for all this is $167…
But, when I act now, This is an exclusive brand new program for The Art of Simple Golf and the first 100 golfers to take action will get this., I get everything for only $97 – over 30% OFF!!
To Your Success,
Alex Fortey and Alistair Davies
P.S. – Every minute you wait to get "SIMPLE SWING PRINCIPLES TO GREAT BALL STRIKING" is another minute You will not learn the simple keys, fundamentals and principles that are behind every good golfers golf swing…. And you will be in exactly the same spot in a few weeks from now if you ignore them..
Put the power of "SIMPLE SWING PRINCIPLES TO GREAT BALL STRIKING" to work for you so you can quickly and easily be more consistent than ever before, stop getting confused with what you need to do to fix your golf swing, and have go to principles that will never fail you!
P.P.S. – But don't just take my word for it… take a look at these testimonials from happy Inconsistent Golfers just like you!

I love The Art of Simple Golf & Alex Fortey.  Alex is so nice and he strives to "uncomplicate" the baffling sport of golf. I had a horrible day of golf yesterday, even though I have been golfing in the 80's most of last year (only my 2nd time out this year). Thinking about my game last night, I concluded I must have been moving my trail shoulder toward the ball and pushing it way too early. The thought occurred to me that I needed to try to hold my shoulder back at the start and drop it under. Then, oila! I see this video clearing everything up. So, I go from considering selling my clubs to not being able to wait until I play again.
DROP RIGHT SHOULDER TOWARD MY RIGHT ANKLE. Sweet!
Thank you

Your club  is awesome its already brought me down from a 14 to a 9. If I can get consistency with my driver I'll blow the field away. My best already a 67 off a 10 handicap.

Applied these simple tips and felt lots better and was hitting through the ball. Clear thoughts about target and less about the mechanics of swinging has given me a lot more accuracy both off the tee and with my irons, thanks fella.

Purchased on Wednesday, played on Friday and shot just 10 over! Normally I'm 15-16 over but the driving was great using these tips and I hit it straighter than normal. Thanks so much"

o I took some of your simple tips out to the course yesterday and was surprised at how much distance i got out of not trying or thinking of positions of the swing. My swing was a lot smoother and i needed little effort to gain more distance and I was a lot more accurate with my shots.  I played several balls with each shot and every time i applied your tips the result was a lot better. I'm currently starting to teach my wife this great game and i will be going down this road for her lessons, as it's a lot easier to learn and a lot less stress on the body… Keep up the great work mate 🙂 Cheers

Dear Alex,  I have been attempting to play Golf for over 55 years and at my best played off 7.  I am currently a very bad 13 struggling to play off 23 !!  However,I wish I had come across your teachings years ago !!  At the moment I am only " Paper Trading " as it were in my back garden,but already I can feel the Potential and really look forward to going firstly to the Driving Range and then The Course in the hope that even at 69 yo I have a chance of playing close to 13 or better.  P.S. I'll let you know how I get on in a month or two ( whether or not you want to !! )

All I can say is I have never struck the ball as solidly time after time with all my different clubs. I only played one round (today) and shot 81 which is about 7 strokes better than my average score. I'm really looking forward to downloading the rest of leries so I can really take them with me to the course.
By the way, I also purchased your "Deadly from 100 Yards" DVD.s about three months ago and love them as well.
Thanks and I look forward to finally breaking 80 consistently

Yesterday I shot 78 which is the first time I have broken 80 since my earlier years playing good golf. My current handicap is 14 but my goal is now to get back to a low single digit which I now firmly believe I can do. Of course I don't play the back tees anymore but still play the men's regular tees so I haven't given in to the "Sr. tees" yet.  This is why what you are doing is so important for golf. Keep it going and I wish you the best of luck.  Thanks.