AS BOBBY JONES SAYS, "

THE SECRET OF GREAT GOLF IS TURNING THREE SHOTS INTO TWO!"
If you're reading this, you probably have heard that a finely-tuned short game is crucial for a well-played game of golf.
So I am not going to waffle on telling you that this program alone is going to turn you into Phil Mickleson overnight…
I'm certainly not going to get you to believe that the lessons in this program will I get you to improve so much that your chipping, pitching, and bunker shots will inspire fear in your opponents or any crap like that.
I'm not going to try and convince you that you too can have a tour level short game in an instant by implementing a "secret" to your pitching that's in this series…
I'm not going to regale an imaginary story getting you to picture making your friends jealous with your wedge wizardry…
So what am I going to do?
I'm just going to tell you that this series of videos we have put together is really good.
It's different to the normal rhetoric of coaching and tips you are given.
It's simple, understandable and easy to implement.
It's effective and efficient so you get better and have a go to resource and short game you can rely on.
I'm very confident that it will help you shoot much better scores because if you get better from 100 yards and in, seeing as it makes up about 40% of your scores, the results will be pretty clear and apparent.
And hey, if not… you can have your money back after 30 Days of trying it out;)
You MUST get better at short game skills if you're going to make the most of your rounds and enjoy decades of low-handicap golf.
So that's why Introducing you to the;

This Masterclass will give very simple principles, tips, and drills so you can learn and develop skills that you can rely on for all the shots you will face within 100 yards;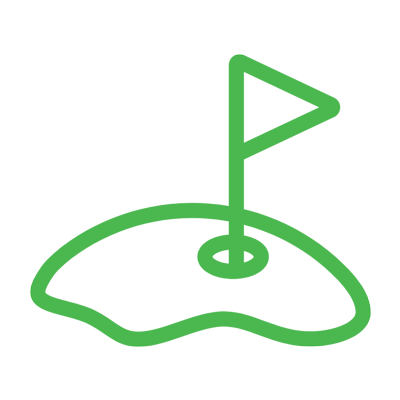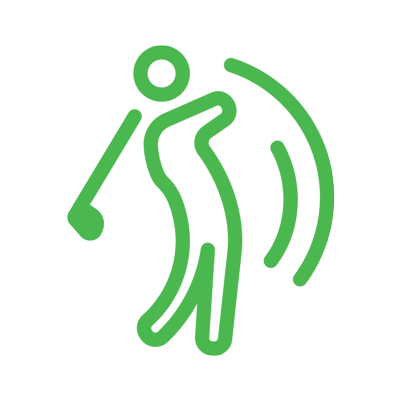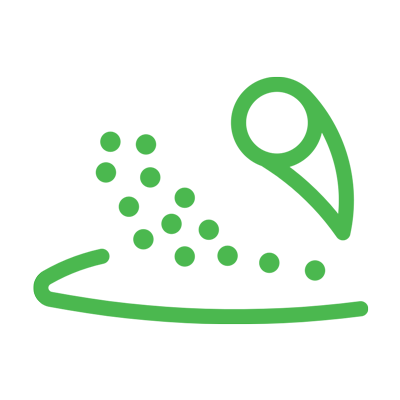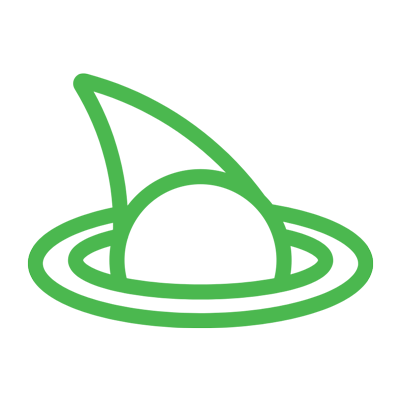 To have more confidence around the greens knowing you are more likely to get up and down or wedge it within a flag stick is extremely empowering.
It takes pressure of the long game…
It turns bad scores into ok ones…
It turns good scores into great ones
And the best this is, you actually don't need to be an elite golfer or athlete to have a really good short game.
It just can be more likely when you have simple go to principles, skills and confidence.
And I want that for you.
So we got the camera in front of Andy Gorman, our friend, Art Of Simple Golf contributor and renowned short game coaching specialist will really help you dramastically. (yes It does say "dramastically", it's a new word I've made up and I'm hoping it will catch on!)
It has the insights, principles, faults and fixes, skills and drills for you to easily learn, implement and reap the benefits of being a lot better when it comes to the short game.
No matter your level or age or goals… these lessons work for tour players and beginners alike.
Simple golf principles work. They stand the test of pressure and time.

HERE'S SOME REALLY IMPORTANT THINGS I WANT YOU TO REALIZE & UNDERSTAND…
HERE'S SOME REALLY IMPORTANT THINGS I WANT YOU TO REALIZE & UNDERSTAND…

WHAT'S INSIDE THE
SHORT GAME MASTERCLASS?
WHAT'S INSIDE THE
SHORT GAME MASTERCLASS?
CHIPPING
Insights and tips for strategy | A new way to think and approach your shots around the green.

Simple technique principles and fundamentals | Make life so much easier for yourself with reliable technique that is easy and simple.

Learn how to use the bounce! | The bounce is of your keys to strikes and control

Common faults and simple fixes | – Fix your damaging path that you have learned from all the swing lessons you get. – Stop duffing your chips – Stop thinning Chips

Skills Drill From the Tour | You don't need to be a tour player to use this though! This challenges tests your nerves, skill and really is effective.. Plus it's fun, effective and possibly a bit frustrating too.

Connection Drill | This drill dials in your technique. You can practice this anywhere and it will give you the feel for the best chipping move.
PITCHING
Insights and tips for strategy and developing skills. | What you can achieve and how simplifying you choices, club selection will help you stick it closer from 100 yards and in with ball flight and distance control. Backspin, getting it closer and being consistent.

Faults and fixes for pitching mechanics and tendencies. | Common errors for higher level and lower handicap golfers in these videos.

Fundamentals for the ¼, ½ and ¾ Swing Pitches. | In these videos you learn how to get the consistency and control on flight and distances. One you learn how easy and consistently you can strike the ball crisply with these variable swing lengths giving you go to shots and distances you can trust.

Sloping lies and variations | Real lie golf throws many variables… How need to know the simple tweaks to adapt. Learn how to adjust to and play with confident consistency 4 variable lies, ball below, above, downhill and uphill variations
BUNKER SHOTS
Insights and tips for strategy | Bunker shots are so much easier than you think and we explain why.

Strike control, simple technique principles and fundamentals | How to set up, watch adjustments and essentials to have so you become really good from the trap.

Distance control technique | No matter if just over the lip or 30 yards, you will know how after this.

Line Drill | Where the club meets sand and your consistent strike control of it explodes with this great drill that does not require hitting balls.
RESCUE SHOTS & REALISTIC LIES
Insights and tips for strategy  | Knowing what to do when you inevitably get crappy lies is a real game changer. The tiniest of tweaks to technique and club changes can mean all the difference to your scores.

Just some of the lies we teach you how to play effectively, what clubs to use and hopefully get it close; | Ball buried. Ball sitting up. Bare lies. Pathy lies. Grass against. Grass running away
Over 30 High-Definition videos to help improve your chipping, pitching, and bunker shots, making your short game a serious "triple threat…"

Accessible anywhere in the world with your unique login into our online member's area…
Every purchase backed by a 30-day, no-questions-asked, money-back guarantee (more on that below)

HERE'S WHAT PEOPLE ARE SAYING ABOUT OUT
SIMPLE GOLF COACHING…
HERE'S WHAT PEOPLE ARE SAYING ABOUT OUT
SIMPLE GOLF COACHING…
"Since purchasing Deadly From 100 Yards, I've only played one round But I shot an 81 (about 7 strokes better than my average score. I can't wait to watch the rest of it and put it into practice! Thanks and I look forward to finally breaking 80 consistently."
'I am 67 yrs old and have literally thrown out all my other instructional books because I am playing the best golf of my life! Yesterday I shot 78 which is the first time I have broken 80 since my earlier years playing good golf. My current handicap is 14 but my goal is now to get back to a low single digit which I now firmly believe I can do, thanks to you!"
"Today I hit a forty yards shot just two inches from the pin. The two scratch golfers I was playing with were speechless. Definitely the best golf I've played in 46 years. For too long I complicated golf by thinking too much. But Andy's shown me golf can be fun, simple, and enjoyable. He's restored my faith in golf again!"
"I used Andy's chipping tip all week. I chipped the best I have done in years. Thank you, guys."

Backed By Our 30-Day, No-Questions-Asked, "Lower Your Handicap Or It' Free" Guarantee
I think you'll love it.
But no matter how good this program is, or how wonderful the results golfers get, there's going to be someone out there who just doesn't like it.
And there's a very unlikely chance you could be that someone.
Try The Simple Golf Short Game Masterclass out, risk-free, for a full 60 days. Watch the videos. Try it out in your swing and in your game.
If at any time during that 30 days you're not happy, just let us know.
I'll give you back every cent you paid…


NOW, HERE'S YOUR
NEXT STEP…
NOW, HERE'S YOUR
NEXT STEP…
All you have to do to claim unlimited lifetime access to the Short Game Masterclass at a huge discount is click the big yellow button below.
You'll get lifetime unrestricted access to the entire Short Game Masterclass
30-Day Money-Back Guarantee

See you in the member's area,

–Alex Fortey
P.S. If you want a controlled, precise, and awe-inspiring short game that halves handicaps and demoralizes opponents, you really can't do better than this.
And since you have a full 30 risk-free days to decide whether this program is for you or not, I think you'd be crazy to pass up this opportunity…
ESPECIALLY since this is a strictly limited time offer.  The next time you see this page, there's a good chance we will have raised the price significantly.