ATTENTION: CALLING ALL GOLFERS…
A SIMPLE WAY TO START HITTING LONGER, MORE-ACCURATE SHOTS ON THE COURSE… ADDING AS MUCH AS 30 YARDS TO YOUR TEE SHOTS!
A SIMPLE WAY TO START HITTING LONGER, MORE-ACCURATE SHOTS ON THE COURSE… ADDING AS MUCH AS 30 YARDS TO YOUR TEE SHOTS! 
Hey, Alex Fortey here…
And today, I want to share a formula, that can add 10+ MPH to your swing speed (and have you effortlessly hitting 20… 30… even 40 yards further depending on your age, willingness, and desire…)
Without hiring an expensive coach…

Without using a swing trainer…

And without spending months – or years – trying to 'perfect' it.

Without completely "re-working" your swing…
I call it the Swing Speed System… and here's exactly what it can do for you.
WHAT THE SWING SPEED SYSTEM WILL DO FOR YOU
WHAT THE SWING SPEED SYSTEM WILL DO FOR YOU
Boost Your Swing Speed: See your swing improve and your swing speed increase drastically because of the lessons. 20-30 Yards increase and joining the "300 Yard Club" can be attainable.
Become Great With The Driver: Long, straight, strain free tee shots no matter your ability or age. We will find more yards off the tee using drill and tips that will boost your confidence and accuracy with the big stick.
Learn How To Apply The S.I.M.P.L.E Process:​ Our process will help you with every shot and help you get more distance and accuracy with less frustration with every club in the bag.
Improve Ball Striking: Adding distance is not just about speed… It's about strike and contact. I help you improve all of these with simple instruction and drills.
Add Speed Before Swinging: Transform your swing just by making some simple adjustments and tweaks before you pull the trigger. We must start as we mean to go on…
Feel A Swing That Has Power Without Strain: Your confidence and ball striking will go through the roof when you realise that even in your 60's or 70's you can get longer drives and stop moving the tees forward
Hit less club into greens:​ Stats prove that strokes gained are biggest for longer hitters. Less club means more greens and lower scores. Sound pretty good right.
Add Longer Yards Without Losing Accuracy: Not only is the goal of this program to boost your swing speed it will help you become more consistent too!
WHY IS THE SIMPLE SWING SPEED SYSTEM SO EFFECTIVE?
WHY IS THE SIMPLE SWING SPEED SYSTEM SO EFFECTIVE?
There's two reasons, really…
It's SIMPLE. (The clue's in the name!) There's no 'expert swings' to learn… no time-consuming drills… and you can see the results almost right away…
It's EASY. It doesn't matter how old you are… what your golfing ability is… or how 'in or out of shape' you are… the Simple Swing Speed System is EASY to learn. (And in just a moment… I'll show you HOW!)
Look…
I know you want to hit it further.
You want to break through plateaus, and you want to beat your friends…

You want to win some competitions, and you want to break your best scores…
And with the Simple Swing Speed System – those things become very much a reality!
And that's where The SWING SPEED SYSTEM comes in.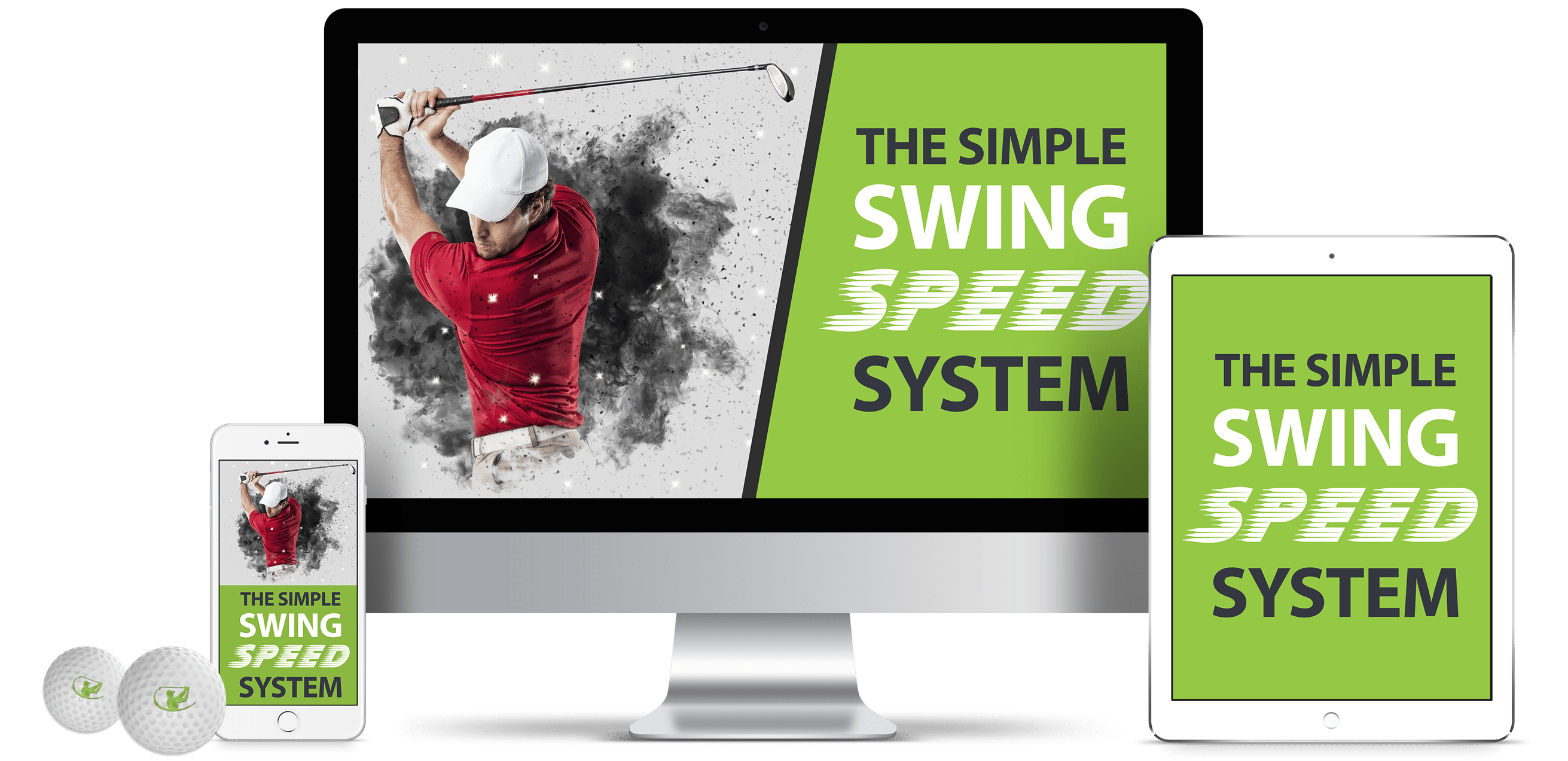 Now, remember…
It doesn't matter if you're out of shape (or even overweight)…
It doesn't matter if you've been slapped with every nasty ailment there is (like arthritis, bursitis, tendonitis and the vision of a gopher)…
And … it doesn't matter one bit if you started playing at age 30… 40… or 50-years-old!
Because…
YOU'RE ABOUT TO ADD A TON OF YARDS TO YOUR NEXT TEE SHOT WHEN YOU USE THESE GOLF SWING FUNDAMENTALS, DRILLS AND TIPS FOR DISTANCE.
YOU'RE ABOUT TO ADD A TON OF YARDS TO YOUR NEXT TEE SHOT WHEN YOU USE THESE GOLF SWING FUNDAMENTALS, DRILLS AND TIPS FOR DISTANCE.
And yes…
You really CAN add that kind of distance to your shots.
We'll show you exactly what to do, how to do it, and why it will improve your swing speed without sacrificing consistency or causing strain.
Everything in The Swing Speed System is broken down into chunks.
We've adhered to the 80/20 principle and focused on the key 20% that will give you the greatest results possible in just a couple of lessons and drills.
It won't feel like an overwhelming amount of work because just choosing to use one Fundamental with one drill can add 10+ yards alone.
Because I know you are busy with work, family, and life and we need to make the results as quick, simple, and long-lasting as possible.
Golf is a time-consuming endeavor, so we make sure everything we teach is simple, effective, realistic, and fun.
With this approach, you will add yards and speed FAST…
TRANSFORMING YOU INTO A LONGER HITTING, FASTER SWINGING, BETTER GOLFER
HI! MY NAME IS ALEX FORTEY
So, a little bit more about me (I won't go into the whole life story just yet)
I am SO determined to fight the noise and nonsense of confusion fired at you from all angles and that is why The Art of Simple Golf is here. But why listen to me?
I'm a performance coach to professionals and weekend warriors alike.
Tens of thousands of golfers of all levels have benefited from my programs.
With almost 20 million views across YouTube, Facebook and Instagram, our message of SIMPLE golf get's around.
I've spent years coaching and training golfers of all levels across the globe.
I know what it takes to produce a simple golf swing that feels natural, effortless and repeatable for consistent distances (my comfortable clubhead speed with my driver is 120+ mph).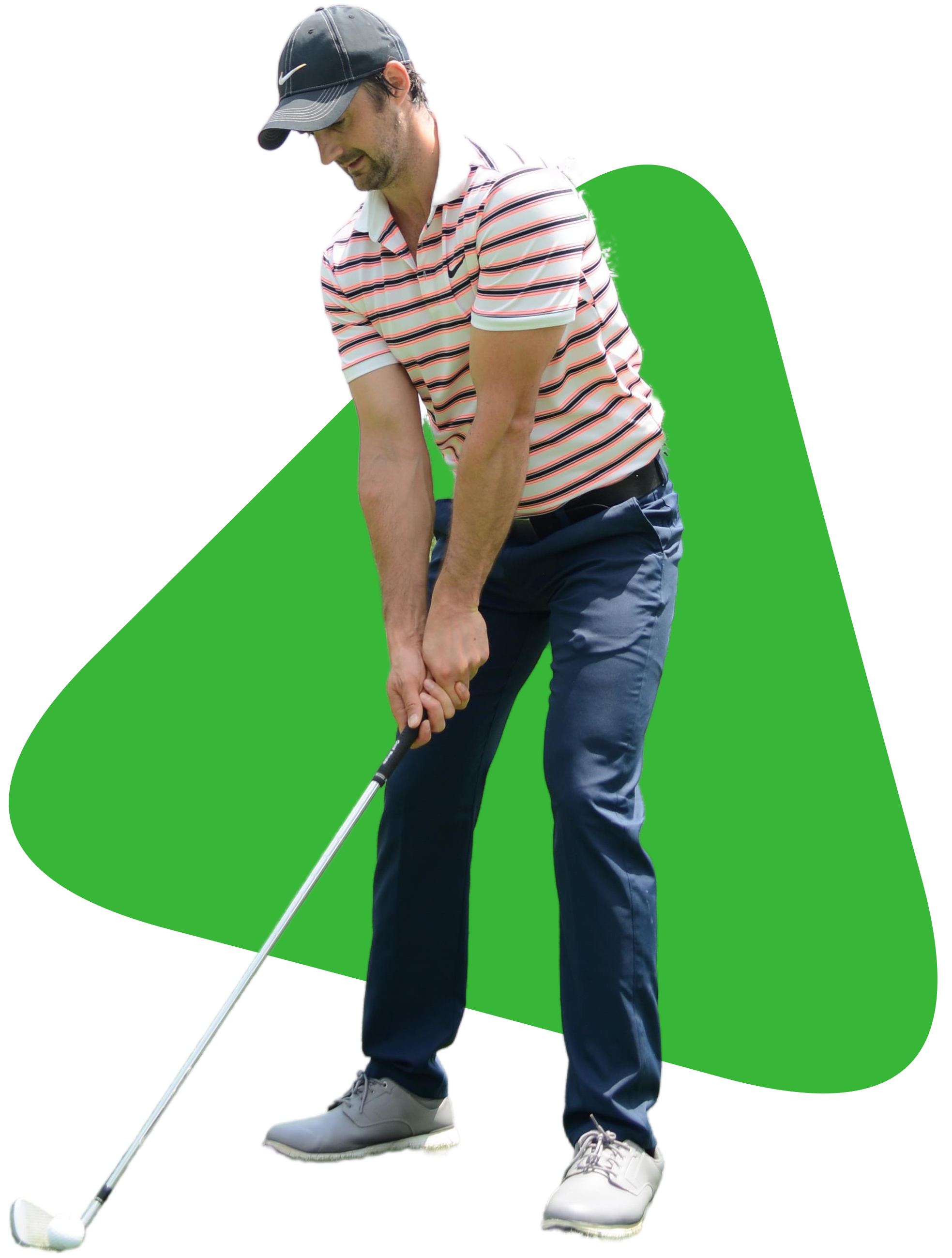 I have been an elite level player, coached golfers from juniors to professionals, from college players to weekend warriors, and worked with some of the finest golfing brains in the World.
My company is called The Art Of Simple Golf.
I founded this company because I've seen too many players on the brink of walking away from the game. And since then, we have helped hundreds of thousands of golfers online.

I help golfers like you. Golfers that  became frustrated with all the complicated swing thoughts they were taught and the overly complex movements and drills they were told they MUST execute correctly if they wanted to play the game well.
It doesn't have to be this way.
This is the entirely wrong approach…
Yes! I'm ready to discover how the biggest trend among amateur players could be the key to your best scores ever–all by making this one simple change
HERE'S WHAT YOU GET IN THE SIMPLE SWING SPEED SYSTEM
HERE'S WHAT YOU GET IN THE SIMPLE SWING SPEED SYSTEM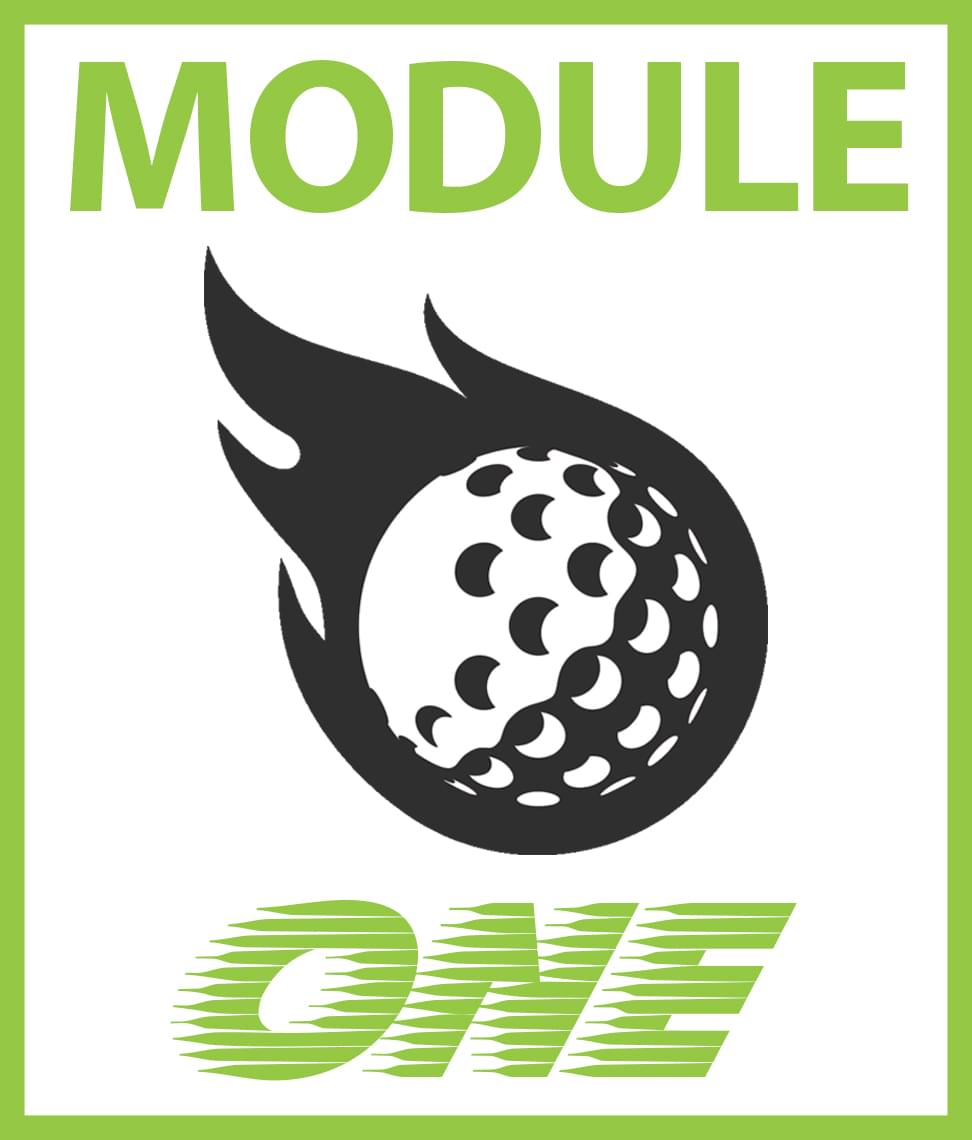 FUNDAMENTALS AND TRICKS – NON TECHNICAL TWEAKS AND SUGGESTIONS
Here's where we start to build the foundation of real, long-lasting, and strain-free speed.
The way you have been going about trying to get power, copying the tour pros, and forcing your swing into positions and complicated sequences has not worked…
When you allow natural, easy to implement, and comfortable changes you will be astounded at the instant increase of swing speed, improved contact and of course distance results.
And yes… we keep those simple 🙂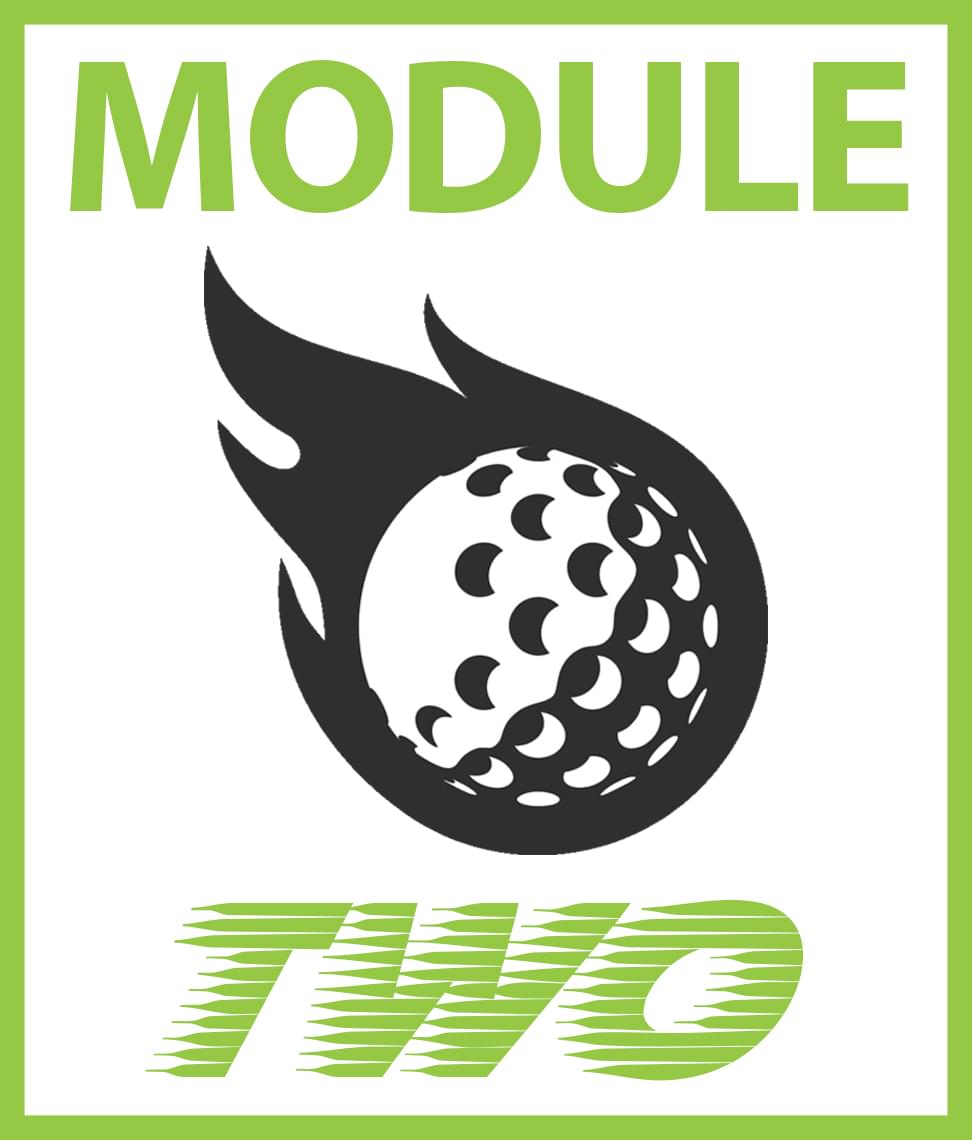 SET UP TWEAKS –

START OFF GIVING SPEED A CHANCE.
Here's where we ingrain some solid swing principles.
From a powerful grip, to common-sense alignment, It's all in the set up..
If you can become powerful and consistent in your set up to hit the specific shot your want to hit with the driver and all your clubs and we ensure you are allowing your body to move naturally with little force or strain.
How tall you should stand to the ball

Head position really effects your contact and speed
Dynamic address for power and strain free swings no matter your age

Use your own natural power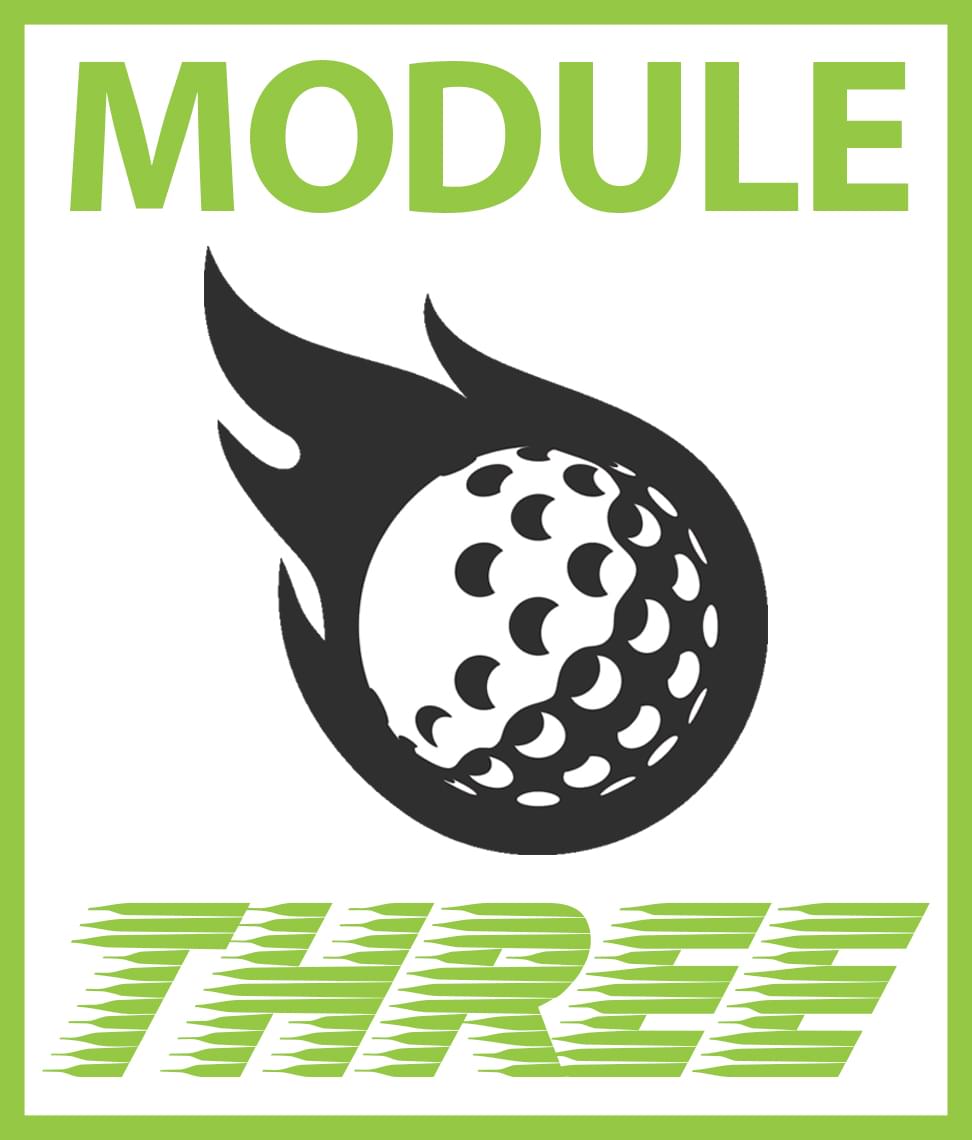 SIMPLE SWING MECHANICS –

DEVELOP A SWING FOR CONSISTENT POWER
Once you're aware of what your body does naturally, we give you some great drills and simple lessons to really dial in a great, natural golf swing.
We won't use the same old 'one-size-fits-all approach.' With some of our favourite tips and drills, you will be able to dial in a free-flowing golf swing that you can rely on week in and week out.
You'll improve your ball striking and distances so much, and you will be floored at how easy your swing can feel when you allow your natural biomechanics and abilities to happen.
The swing we encourage is one that is ideal for you.
One that feels right, and one that uses proven principles for consistent ball striking and effortless power.
And one that does not require hours of practice to keep in the zone!
Then we'll move to…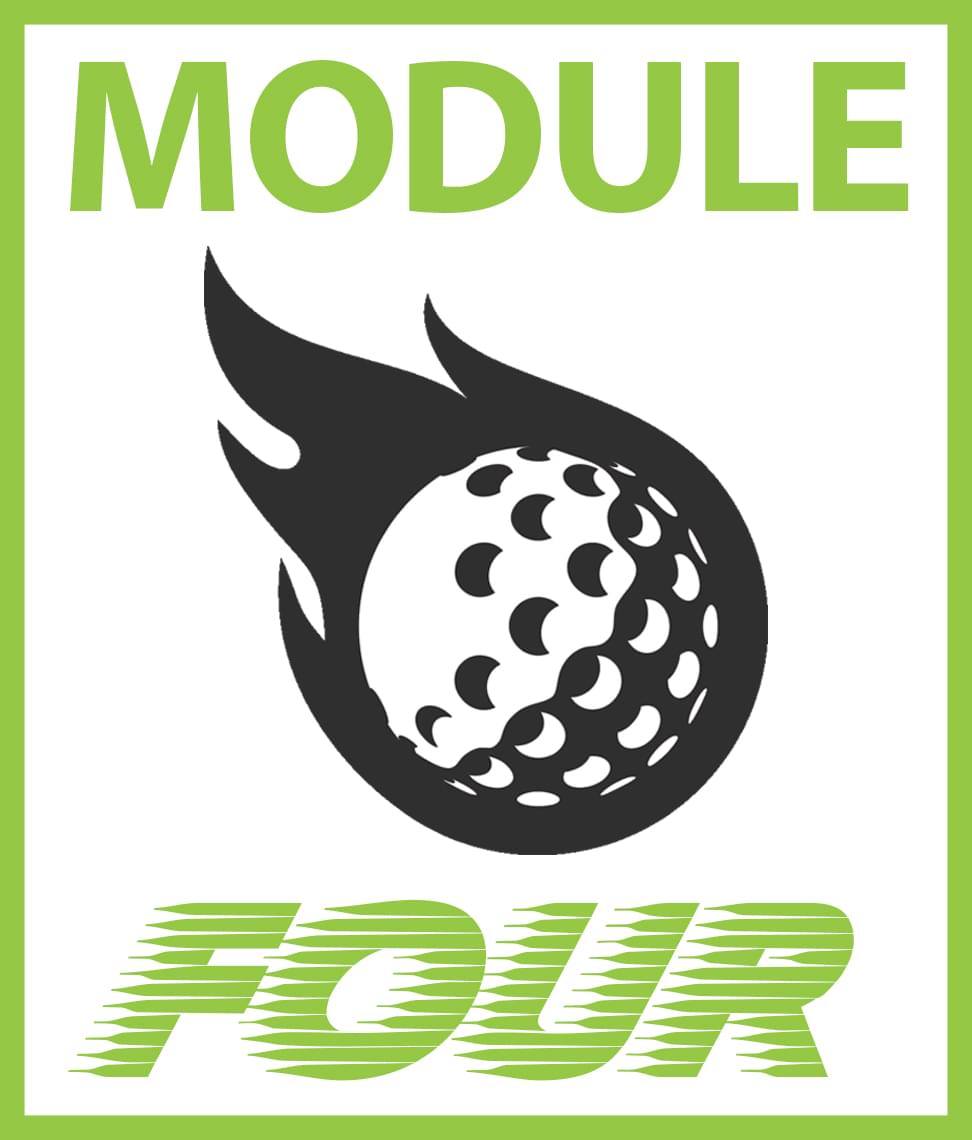 DRILLS –

DIAL IN YOUR SPEED AND ACCURACY TO LAST
We teach you to practice using the most efficient methods, so by the time you get onto the golf course it feels like second nature.
When you feel what it's like to compress the golf ball and really get the desired ball first then divot and strike down and through you won't look back on your game.
Here's just an idea of what tools you will have;
Arms transition home drill for sequence and timing

Crossing your legs leads to speed? Yes with this drill to improve your timing and speed
Weight training with club for speed

Step and ground drill for natural timing and power

Pump it up… Fun drill to compress the heck out of the golf ball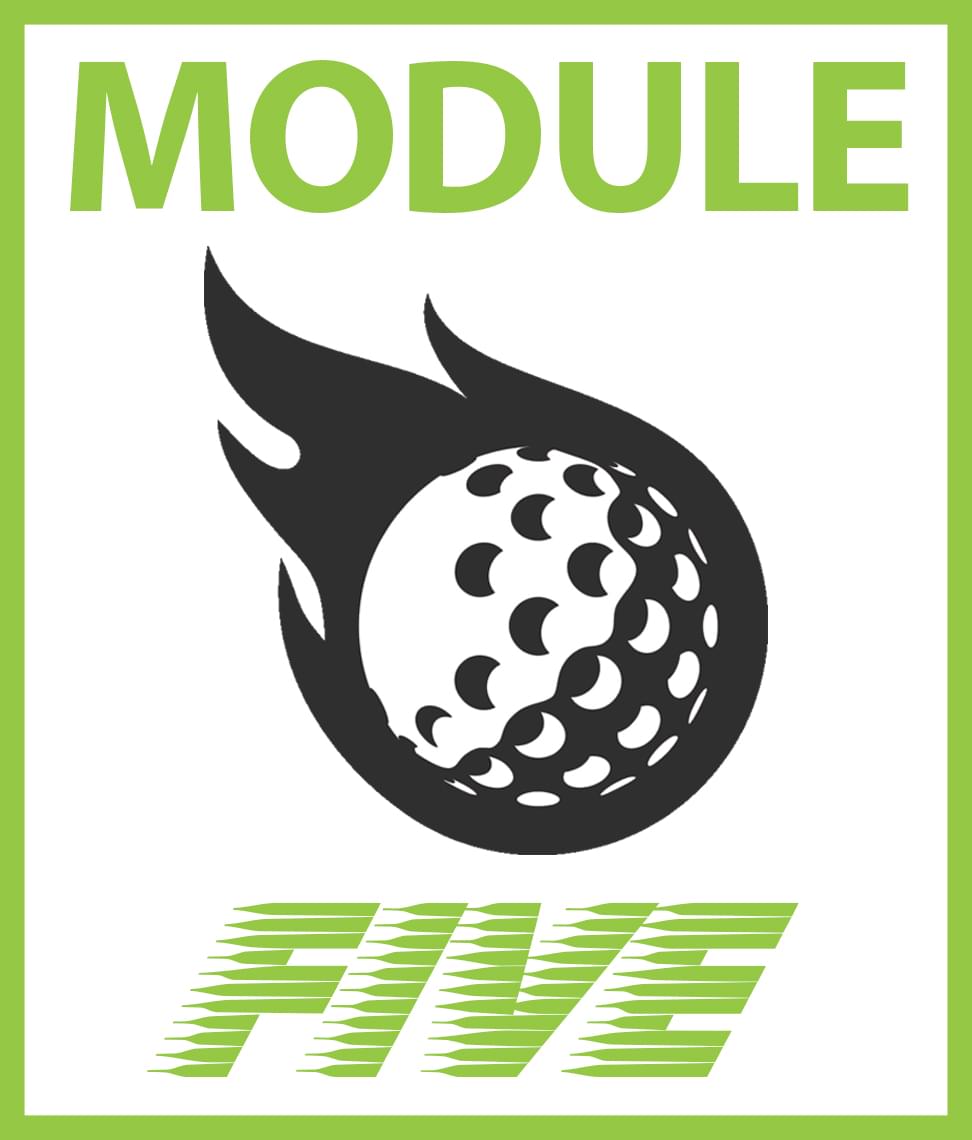 DRIVING DRILLS AND TIPS –

POWER AND CONFIDENCE WITH THE BIG STICK
I know this is the fun part for many of you.
Longer drives is what brings smiles to your face and moments of jesting with friends. A long, straight drive gives you shorter shots onto the green, and takes away a lot of the difficulties of the dreaded "second shot". I'm not afraid to tell you that buying the latest release driver or golf ball will not yield the results you want.
The key to grooving a reliable drive is SIMPLICITY. Simplicity is all the rage…and with good reason.
Complexity creates so much more opportunity for something to go wrong with your golf swing, and perhaps worst of all…
…complexity will almost always kill your distance.
See, if there are 20 different components that comprise your swing, there are 20 different potential spots where you can 'leak' yardage.

If you 'leak' 3 yards in one area and 5 yards in another, before long you're hitting the ball 10, 20, even 30 yards shorter than you should.
But if you simplify your swing and use the mechanics that are unique to you and your body, then unleashing the untapped power you already inside you is easy.
And we show you how!
THIS SERIES IS COVERED BY MY 100% MONEY-BACK, SATISFACTION GUARANTEE!
Here it is:
Take the entire course…all of it. And then, after all that, if you don't start shooting the scores you want and feel like you own a game you love, then let me know and I'll give you an immediate and full refund.

No questions asked.
I'm happy to do it because I'm 100% confident that if you go all-in during the Challenge you'll achieve those outcomes. There has never been anything like it in golf instruction.
So click below and enroll now. You literally have absolutely nothing to lose …and everything to gain.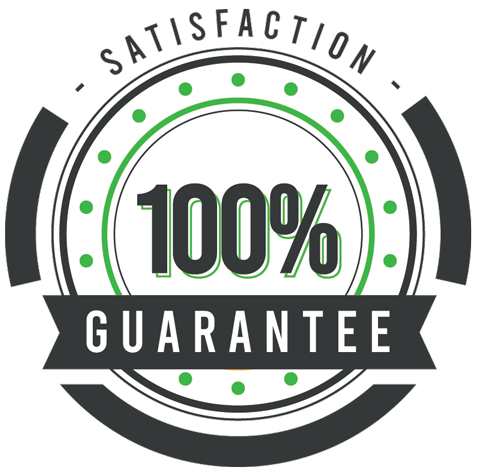 So click below and enroll now. You literally have absolutely nothing to lose …and everything to gain.
So click below and enroll now. You literally have absolutely nothing to lose …and everything to gain.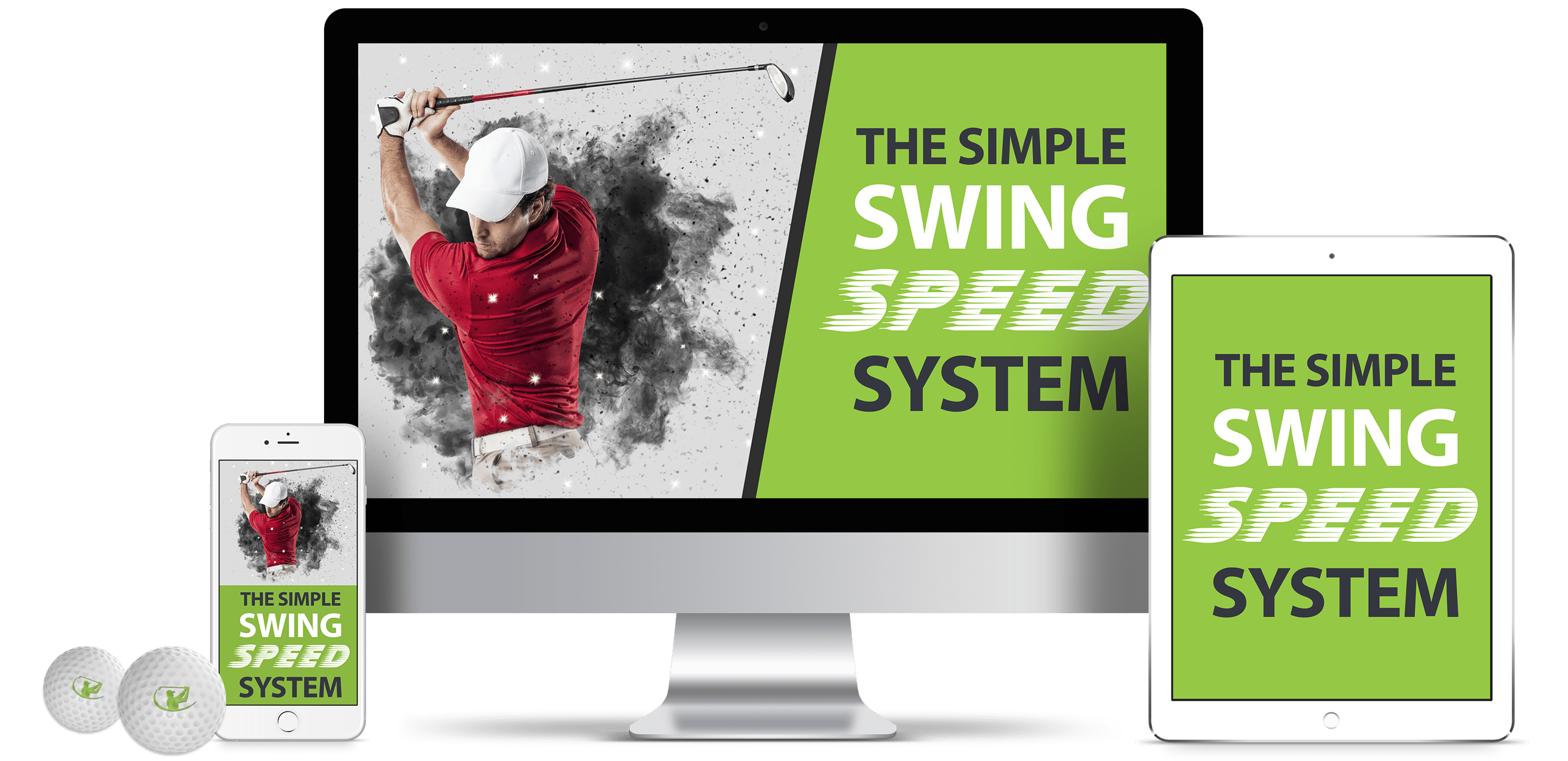 Just one off payment and receive instant access immediately after purchase. 60-DAY MONEY-BACK GUARANTEE!
One more thing…and maybe this is some 'tough love' that will offend you a little. I'll risk it because I want to be very, very clear.
The solution is here. It won't be easy because you'll be asked to leave your comfort zone, but it will work. I guarantee it, remember?
If you're ready to stop settling…let our team and me coach you through THE SWING SPEED SYSTEM and help you turn the corner in your distances and golf game once and for all.
Click Above and Let's Get Started.
This is Golf, Simplified.
Alex Fortey

I love The Art of Simple Golf & Alex Fortey.  Alex is so nice and he strives to "uncomplicate" the baffling sport of golf. I had a horrible day of golf yesterday, even though I have been golfing in the 80's most of last year (only my 2nd time out this year). Thinking about my game last night, I concluded I must have been moving my trail shoulder toward the ball and pushing it way too early. The thought occurred to me that I needed to try to hold my shoulder back at the start and drop it under. Then, oila! I see this video clearing everything up. So, I go from considering selling my clubs to not being able to wait until I play again.
DROP RIGHT SHOULDER TOWARD MY RIGHT ANKLE. Sweet!
Thank you

Your club  is awesome its already brought me down from a 14 to a 9. If I can get consistency with my driver I'll blow the field away. My best already a 67 off a 10 handicap.

Applied these simple tips and felt lots better and was hitting through the ball. Clear thoughts about target and less about the mechanics of swinging has given me a lot more accuracy both off the tee and with my irons, thanks fella.

Purchased on Wednesday, played on Friday and shot just 10 over! Normally I'm 15-16 over but the driving was great using these tips and I hit it straighter than normal. Thanks so much"

o I took some of your simple tips out to the course yesterday and was surprised at how much distance i got out of not trying or thinking of positions of the swing. My swing was a lot smoother and i needed little effort to gain more distance and I was a lot more accurate with my shots.  I played several balls with each shot and every time i applied your tips the result was a lot better. I'm currently starting to teach my wife this great game and i will be going down this road for her lessons, as it's a lot easier to learn and a lot less stress on the body… Keep up the great work mate 🙂 Cheers

Dear Alex,  I have been attempting to play Golf for over 55 years and at my best played off 7.  I am currently a very bad 13 struggling to play off 23 !!  However,I wish I had come across your teachings years ago !!  At the moment I am only " Paper Trading " as it were in my back garden,but already I can feel the Potential and really look forward to going firstly to the Driving Range and then The Course in the hope that even at 69 yo I have a chance of playing close to 13 or better.  P.S. I'll let you know how I get on in a month or two ( whether or not you want to !! )

All I can say is I have never struck the ball as solidly time after time with all my different clubs. I only played one round (today) and shot 81 which is about 7 strokes better than my average score. I'm really looking forward to downloading the rest of leries so I can really take them with me to the course.
By the way, I also purchased your "Deadly from 100 Yards" DVD.s about three months ago and love them as well.
Thanks and I look forward to finally breaking 80 consistently

Yesterday I shot 78 which is the first time I have broken 80 since my earlier years playing good golf. My current handicap is 14 but my goal is now to get back to a low single digit which I now firmly believe I can do. Of course I don't play the back tees anymore but still play the men's regular tees so I haven't given in to the "Sr. tees" yet.  This is why what you are doing is so important for golf. Keep it going and I wish you the best of luck.  Thanks.
The Art of Simple Golf | All Rights Reserved | 2022
"ClickBank is the retailer of products on this site. CLICKBANK® is a registered trademark of Click Sales, Inc., a Delaware corporation located at 1444 S. Entertainment Ave., Suite 410 Boise, ID 83709, USA and used by permission. ClickBank's role as retailer does not constitute an endorsement, approval or review of these products or any claim, statement or opinion used in promotion of these products."