CAN YOU REALLY HIT THE BALL LONGER AND STRAIGHTER MORE OFTEN BY SHORTENING YOUR SWING…NO MATTER WHAT YOUR AGE?
DISCOVER HOW THE BIGGEST TREND AMONG AMATEUR PLAYERS COULD BE THE KEY TO YOUR BEST SCORE EVER!  ALL BY MAKING THIS ONE SIMPLE CHANGE!
What do golfers like Jon Rahm, Sandy Lyle, Tony Finau, Ken Duke and a slew of others have in common?
They all play or played with remarkably short backswings.
Ask yourself this…
Do you think Jon Rahm complains about his distance off the tee?
Of course not.
The thing is, the majority of amateur golfers out there still believe the myth that you need a big, long, rotational backswing to get serious speed and distance.
Wrong.
The reality is, most golfers reading this right now, simply can't move like Tiger Woods, John Daly, or Dustin Johnson.
It's not an option…
Stop trying to adapt your body to the wrong swing…
Do the opposite.
It's time to make your swing match your body.
This is especially true after age 50.
LEGENDARY SWING COACH BUTCH HARMON ONCE SAID…
"I'VE SHORTENED A LOT OF SWINGS, BUT NEVER LENGTHENED ONE!"
WHEN DONE CORRECTLY, GOLFERS WHO SHORTEN THEIR SWINGS COMPLETELY TRANSFORM THEIR GAME.  IT DOESN'T MATTER HOW LONG YOU'VE BEEN PLAYING, HOW OLD YOU ARE, OR WHAT INJURIES YOU'RE DEALING WITH…
Lengthening their careers

Making better, more consistent contact
Hitting the ball longer and straighter

And chopping strokes off their game in their sixties, seventies, and even into their eighties.
So why is a shorter swing so effective?
It's much easier on the body…

And significantly improves the likelihood of hitting the ball squarely.
Even if you're an experienced golfer, as your body changes but your swing doesn't, you start to see more inconsistency, poor ball striking, and a loss of speed.
And we all know that when your speed goes down, your scores go up!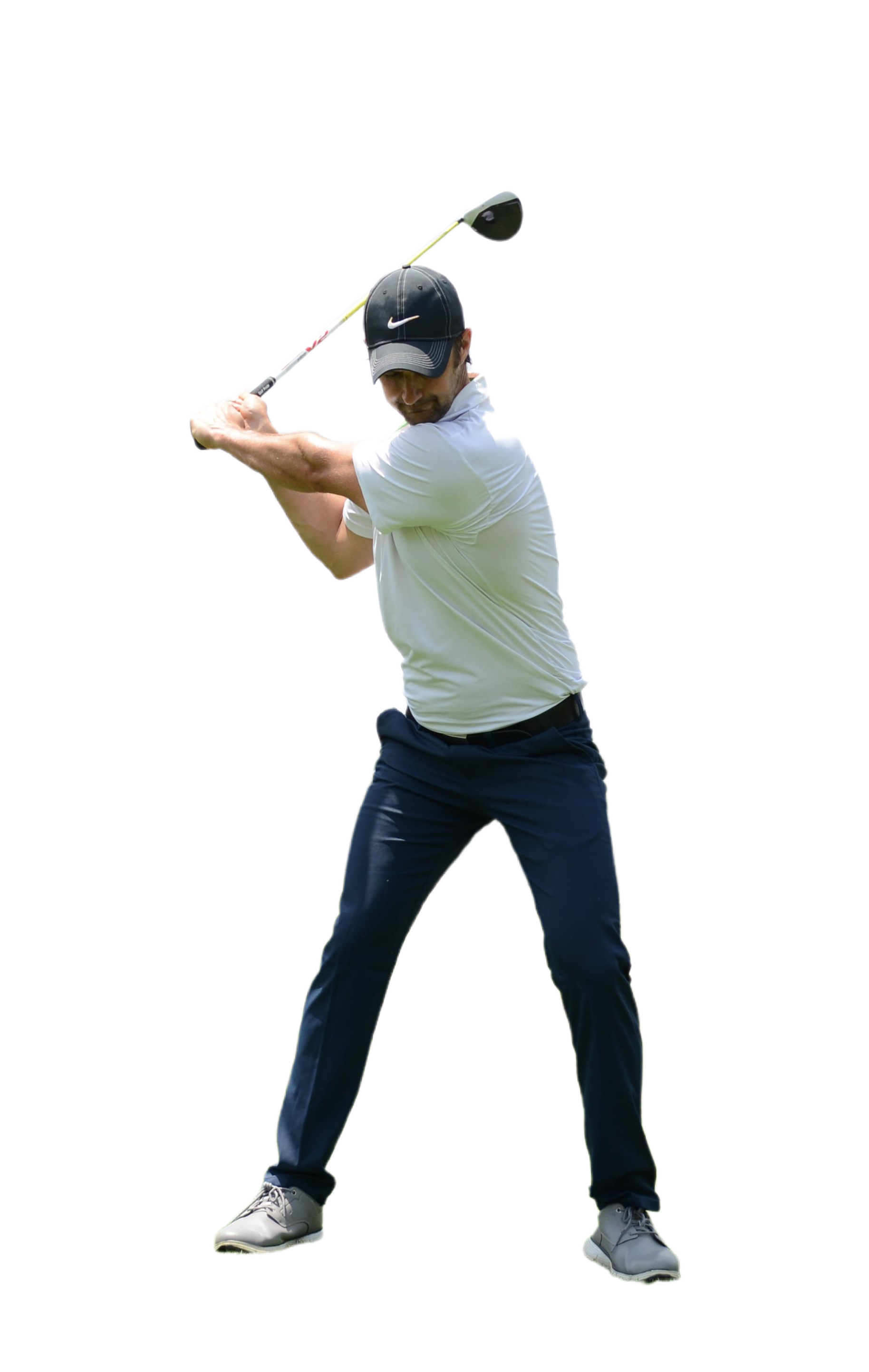 WHY COMMON SOLUTIONS RARELY WORK
YOU CAN TRY WORKING OUT, STRETCHING PROGRAMS, AND A NEW DIET…
ANY OF THESE ARE GREAT FOR YOUR OVERALL WELL-BEING.
AND LET'S NOT FORGET TO TRY NEW EQUIPMENT…
BUT NONE OF THOSE ARE GUARANTEES OF INCREASE IN SPEED, DISTANCE OR CONSISTENCY!
HI! MY NAME IS ALEX FORTEY
So, a little bit more about me (I won't go into the whole life story just yet)
I am SO determined to fight the noise and nonsense of confusion fired at you from all angles and that is why The Art of Simple Golf is here. But why listen to me?
I'm a performance coach to professionals and weekend warriors alike.
Tens of thousands of golfers of all levels have benefited from my programs.
With almost 20 million views across YouTube, Facebook and Instagram, our message of SIMPLE golf get's around.
I've spent years coaching and training golfers of all levels across the globe.
I know what it takes to produce a simple golf swing that feels natural, effortless and repeatable for consistent distances (my comfortable clubhead speed with my driver is 120+ mph).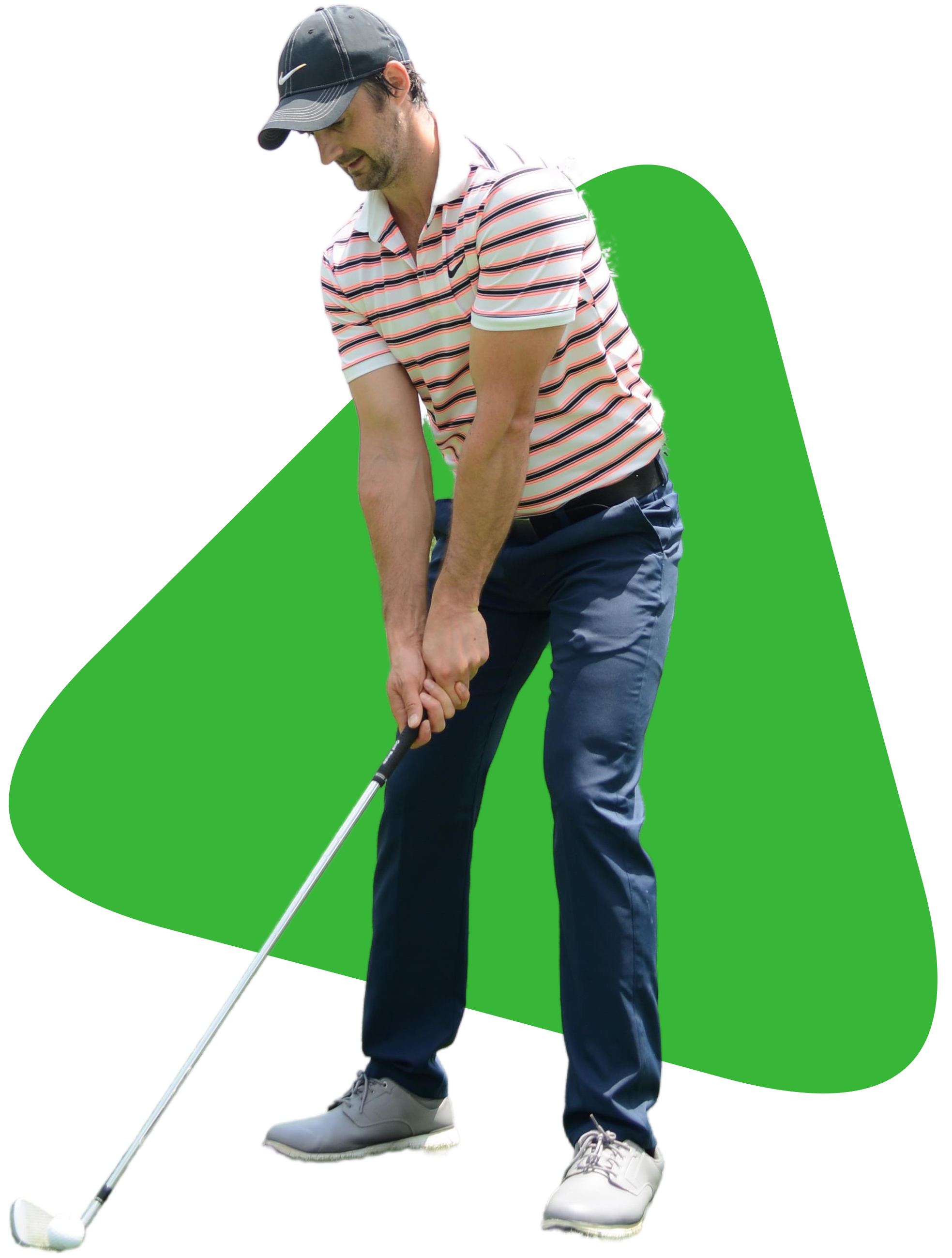 I have been an elite level player, coached golfers from juniors to professionals, from college players to weekend warriors, and worked with some of the finest golfing brains in the World.
My company is called The Art Of Simple Golf.
I founded this company because I've seen too many players on the brink of walking away from the game. And since then, we have helped hundreds of thousands of golfers online.

I help golfers like you. Golfers that  became frustrated with all the complicated swing thoughts they were taught and the overly complex movements and drills they were told they MUST execute correctly if they wanted to play the game well.
It doesn't have to be this way.
This is the entirely wrong approach…
AS AN AMATEUR GOLFER, YOU NEED TO BE LOOKING FOR WAYS TO SIMPLIFY YOUR GAME AND YOUR SWING…NOT MAKE IT MORE DIFFICULT.
Make sense?
Let me explain…
I've conducted literally thousands of private lessons working with golfers of every age and skill level.
During that time, I've compiled a list of the 5 most common "swing killers"…
Here they are:
THE SHORT SWING MAXIMIZER IS YOUR GUIDE FOR A LONG TERM, SIMPLE SOLUTION FOR YOUR BEST GOLF.

The Short Swing Maximizer Is Your Guide For A Long Term, SIMPLE Solution For Your BEST Golf.
You'll learn exactly what to do and when to do it and you'll see all the evidence to know why what you're working on works. Also you'll learn the tested training that produces the swing and ball striking results you're after

You will tee it up next time you play and not only swing better, you will hit it further, be more accurate, score lower and have more fun! (Go out and play the best golf possible the very next time you tee it up… You will learn and apply the most effective tips and thoughts to get the most out of your golf swing and game without having to practice for hours)

Every drill and position is customized to you and your skill level.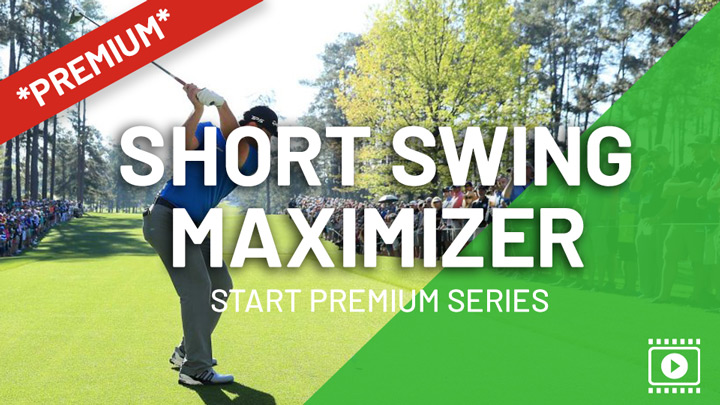 Freeing up your mind and your golf swing will have the most profound effect on your distances, consistency and scores, you wish you would have used the tips sooner! (so you can actually go out and swing and hit the ball where you want and enjoy it!… You will never be frozen with fear or crippling swing thoughts again)

You will be able to look forward to every round you play knowing that you will hit more shots where you want, be longer off the tee and genuinely have more fun (swing and strike the ball as good as you think you can with confidence and score the numbers you want…. The HD, interactive video lessons take you through the key steps ANY golfer can use to play better TODAY.)

Every time time you play, you will be heading to the first tee with the knowledge and confidence that you will hit it as good as you do on the range and score the scores you want to be your friends and cut your handicap in half! (knowing exactly what swing to make and how to hit it where you want, without fear or complicated methods will transform your game overnight…. discover the worst mistake you make in every single swing and how to avoid it easily.)

Learn how to swing to your best ability and make the most out of every drive, iron and wedge shot you hit.
The thing is…transitioning to a shorter swing addresses every one of these issues, while "over swinging" makes them worse!
But I get it…
Most golfers cringe at the thought of changing their swing.
It can be intimidating…especially if you've been swinging a certain way for a long time.
To address this concern, I've created The Short Swing Maximizer.
The Short Swing Maximizer is the most reliable method in the golf industry to help you transition to a shorter, more reliable swing.
Can you afford to let another month or season slip by without seeing any improvement in your scores?
None of us can.
But adding reliability, quality ball striking, and effortless speed to your swing is surprisingly easy when you know exactly what to work on.
Need more proof?
Here's what some of my clients have to say about The Short Swing Maximizer:

It's been proven time and time again that a short swing is the key to improved clubhead speed.

I've seen it consistently from the golfers I work with.
But of course, you don't have to try it…
Maybe your flexibility is ideal…
Maybe your rotation matches Rory McIlroy already…
Maybe you don't have any movement limitations…
If that's the case, keep at it. You're one of the fortunate few!
However, if you struggle with any of the issues we've mentioned, this message is for you…
The Short Swing Maximizer Is Your Guide For A Long Term, SIMPLE Solution For Your Best Golf.
All of the lessons and drills are designed to walk you through each step towards YOUR IDEAL golf swing.


Every drill and position is customized to you and your skill level.

You'll learn exactly what to do and when to do it.

You'll see all the evidence to know why what you're working on works.

You'll learn the tested training that produces the swing and ball striking results you're after.

You'll learn what makes the drills you're doing work.
You'll learn how to stay on track to keep speed killers out of your swing.

You'll get instant access to my complete Training Guide to assure you stay on track and get the best results!

You'll learn the critical sequence necessary to unlock your rotation throughout the swing.  

You'll say goodbye to flipping and scooping.

And I'll show you how to leverage the ground for serious speed.
Swing Shorter, Better, Faster, And Save BIG
Get more effortless swing speed, more distance, and more control than you ever have before…no matter your experience level or age.
The Short Swing Maximizer was originally priced at $247
But I felt that was too much…
Why?
Because I want you to try this out!
It simply works.
If you're going to make this powerful and positive change to the game you love, it MUST be done correctly.
This is your solution.
I'll walk you through every step with clear concise videos you can watch over and over.
Thousands of golfers have already benefited from this simple swing adaptation.
So for this week only, in order to celebrate this product release…
We're taking $130 off!
Note: This is NOT a recurring charge. You pay once and have access for LIFE!
Now I understand that asking you to adapt your swing can make you uncomfortable.
But we both love this game and as a coach, my mission is to help you enjoy it even more. Chopping strokes off your best score is the best way I know to do that.
So here's how I'll put your mind at ease…
Try The Short Swing Maximizer for a full 60 days–long enough to learn the techniques, try them out in the range, and play multiple rounds.
If my product doesn't help you:
Then I've missed the mark. 
If you're forced to revert to your "old" swing, I haven't earned your cash. Simply contact our office at the support email listed below and I'll authorize a full refund.
No questions asked.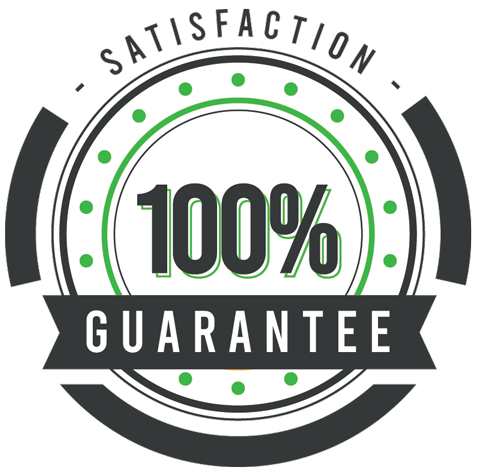 Checkout
Tap the button above to go to our secure check to complete your order.
Access
If you're new to TAOSG, you'll see a login email from us. If you already have a login, you'll use that to access your new training courses.
Watch
Start watching your new training videos as soon as possible.
Train
Follow the training drills and tactics for maximum improvement and gains.
We're here to help.
If you need help with anything, we have someone standing by to offer a helping hand. Just shoot an email to support@theartofsimplegolf.com letting us know how we can help.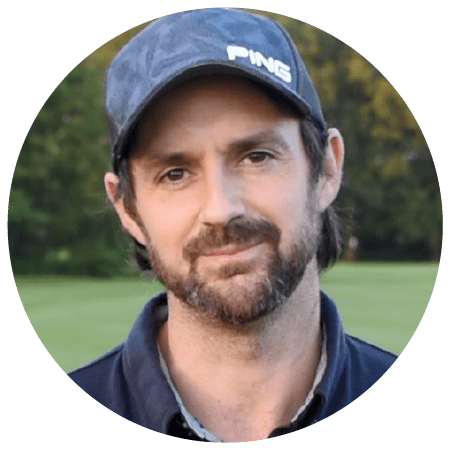 Alex Fortey
P.S. – Every minute you wait to get "The  short Swing Maximizer" is another minute you run the risk of going in circles from range to course and never playing your best or enjoying golf as much as you should for years to come. . Put the power of "The Short Swing Maximizer" to work for you so you can quickly and easily play consistent golf , just go out and play the best golf without stressing about how to swing, and Enjoy playing on the course and see the results in scores !
P.P.S. – But don't just take my word for it… take a look at just a few of the testimonials below, from happy golfers just like you!

I love The Art of Simple Golf & Alex Fortey.  Alex is so nice and he strives to "uncomplicate" the baffling sport of golf. I had a horrible day of golf yesterday, even though I have been golfing in the 80's most of last year (only my 2nd time out this year). Thinking about my game last night, I concluded I must have been moving my trail shoulder toward the ball and pushing it way too early. The thought occurred to me that I needed to try to hold my shoulder back at the start and drop it under. Then, oila! I see this video clearing everything up. So, I go from considering selling my clubs to not being able to wait until I play again.
DROP RIGHT SHOULDER TOWARD MY RIGHT ANKLE. Sweet!
Thank you

Your club  is awesome its already brought me down from a 14 to a 9. If I can get consistency with my driver I'll blow the field away. My best already a 67 off a 10 handicap.

Applied these simple tips and felt lots better and was hitting through the ball. Clear thoughts about target and less about the mechanics of swinging has given me a lot more accuracy both off the tee and with my irons, thanks fella.

Purchased on Wednesday, played on Friday and shot just 10 over! Normally I'm 15-16 over but the driving was great using these tips and I hit it straighter than normal. Thanks so much"

o I took some of your simple tips out to the course yesterday and was surprised at how much distance i got out of not trying or thinking of positions of the swing. My swing was a lot smoother and i needed little effort to gain more distance and I was a lot more accurate with my shots.  I played several balls with each shot and every time i applied your tips the result was a lot better. I'm currently starting to teach my wife this great game and i will be going down this road for her lessons, as it's a lot easier to learn and a lot less stress on the body… Keep up the great work mate 🙂 Cheers

Dear Alex,  I have been attempting to play Golf for over 55 years and at my best played off 7.  I am currently a very bad 13 struggling to play off 23 !!  However,I wish I had come across your teachings years ago !!  At the moment I am only " Paper Trading " as it were in my back garden,but already I can feel the Potential and really look forward to going firstly to the Driving Range and then The Course in the hope that even at 69 yo I have a chance of playing close to 13 or better.  P.S. I'll let you know how I get on in a month or two ( whether or not you want to !! )

All I can say is I have never struck the ball as solidly time after time with all my different clubs. I only played one round (today) and shot 81 which is about 7 strokes better than my average score. I'm really looking forward to downloading the rest of leries so I can really take them with me to the course.
By the way, I also purchased your "Deadly from 100 Yards" DVD.s about three months ago and love them as well.
Thanks and I look forward to finally breaking 80 consistently

Yesterday I shot 78 which is the first time I have broken 80 since my earlier years playing good golf. My current handicap is 14 but my goal is now to get back to a low single digit which I now firmly believe I can do. Of course I don't play the back tees anymore but still play the men's regular tees so I haven't given in to the "Sr. tees" yet.  This is why what you are doing is so important for golf. Keep it going and I wish you the best of luck.  Thanks.