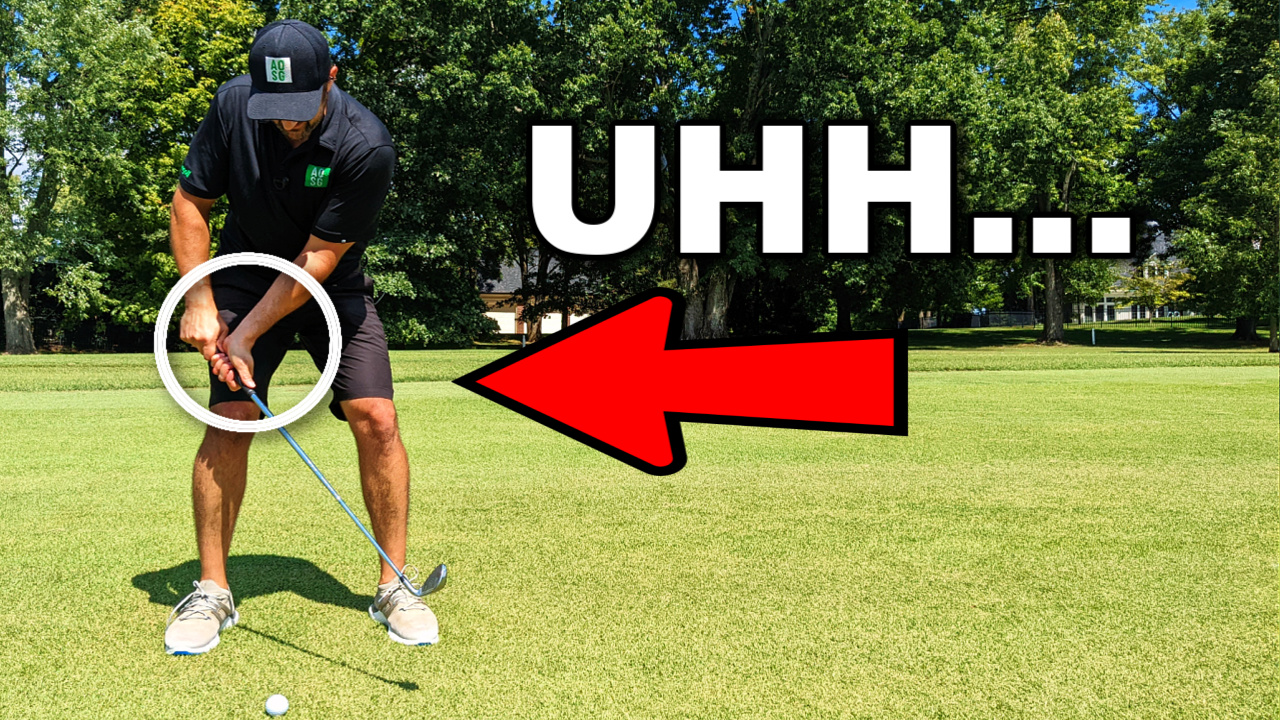 In this video I'm going to show you a simple golf swing that will help you hit the ball further and straighter.
Learn a simple golf swing that will help you hit the ball with an effortless golf swing and learn to love the game of golf again.
Why earth am I swinging left-handed and how is going to help your golf swing and game?
The reason why I decided to learn left-handed is really twofold.
One is because I believe it's going to help me help you, which is really the most important thing. I want to be able to relate to you, your struggles, because I talk a lot about simple methods, things that are gonna help you play your best golf with ease.
So does it work when you're not very good? Does it work when you're trying to learn this game?
I'm gonna prove to you it does by being left handed.
The second reason why I'm learning left-handed is really personal reasons, because not many of you will know this, but I kind of suffer from what you might coin a bit of golf phobia. The expectations I put on myself for my golf game, especially when I'm playing with students or anything else,
I put pressure on myself. So much so that the enjoyment has kind of gone a little bit out of my game. So, chatting with some friends, some students, it came to me to learn left-handed.
Enjoy this golf lesson